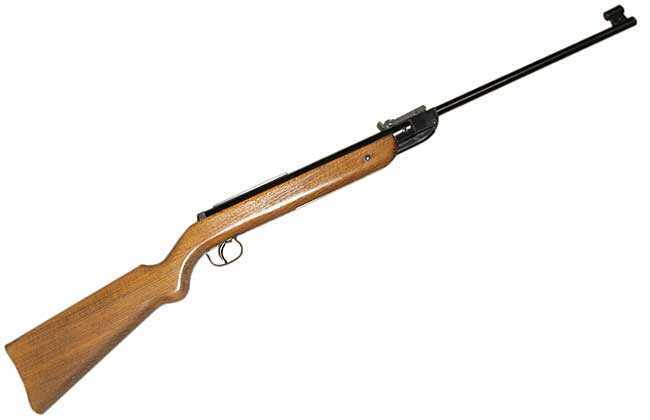 Hy Score 807
This report covers:
Thank Yogi and BB
Oiled the piston seal
Yogi said…
And BB answered…
Warm up
RWS Hobbys
Standard Deviation
Air Arms Falcons
RWS Meisterkugeln
Discussion
Summary
Today we do something I don't think I have ever done before. This is a second velocity test of my new/old Hy Score 807 pellet rifle that is a Diana 27 under another name.
Thank Yogi and BB
You can thank reader Yogi and B.B. Pelletier for today's topic. In the previous report I mentioned that I shot a final RWS Hobby pellet through the chronograph that registered 507 f.p.s. The average for that pellet was 493 f.p.s., and the highest previous velocity I had seen with that pellet was 496 f.p.s. When the last shot is 7 f.p.s. faster than the previous fastest velocity and when that fastest previous velocity is 17 f.p.s. faster than the previous fastest velocity (479 f.p.s. observed on the first string of 10 shots), then something is happening. Inquiring minds want to know!
Oiled the piston seal
I also mentioned in Part 2 that the last thing I did was drop 5 drops of Crosman Pellgunoil down the barrel with the rifle standing on its butt.
Yogi said…
Here is what Yogi said.
"B.B. With a freshly oiled piston seal, do you anticipate any further velocity gains?
Guess I will find out later…….
Good Weekend everybody!"
-Y
And BB answered…
Yogi,
I almost retested the rifle for Monday's blog. With your question and the fact that I also want to know, I think I will.
BB
So I retested it for today. When you see the results I think you will agree that it was a good thing to do.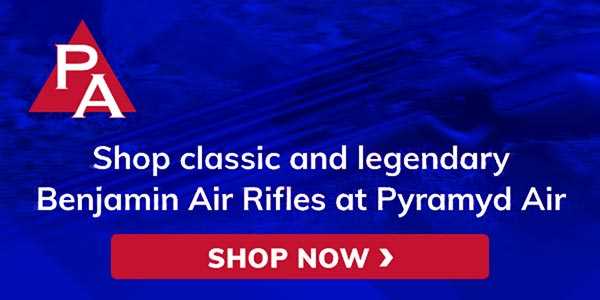 Warm up
I hadn't shot the rifle since oiling the piston seal six days earlier, so I shot about 5 shots to warm things up. I'm glad I did because the first four were detonations from the oil. The fifth shot was quieter and I knew the rifle was now only dieseling, as it is supposed to.
RWS Hobbys
First to be tested were RWS Hobbys. As a refresher in Part 2 the first string of Hobbys averaged 472 f.p.s. with a 13 f.p.s. spread from 466 to 479 f.p.s. The second string averaged 493 f.p.s. with an 8 f.p.s. spread from 488 to 496 f.ps.
Today, the Hobby averaged 558 f.p.s. with a 14 f.p.s spread from 551 to 565 f.p.s. That is a 65 f.p.s. increase in velocity from the fastest average seen in Part 2! To quote the 18th century British seaman, "I am impressed!" Today's muzzle energy is 8.23 foot-pounds, which is up from the previous high of 6.42 foot pounds.
Standard Deviation
And, just for reader Shootski, the standard deviation for this string was 4.89 f.p.s. Standard deviation tells you how concentrated around the average the data set is. Ninety-five percent of all the data points will be within two standard deviations of the mean (average). If the standard deviation is small, the spread is also small. I have always thought that, with just ten data points in the set, the extreme spread tells us what we need to know.
The bottom line? This rifle is smokin'!
Air Arms Falcons
I shot Air Arms Falcons next. They averaged 439 f.p.s. in the previous report, with a spread of 31 f.p.s. This time they averaged 481 f.p.s. — a gain of 42 f.p.s. The spread this time went from a low of 466 to a high of 501 f.p.s. — a difference of 35 f.p.s. The standard deviation is 10.19 f.p.s. At the new average velocity this pellet generates 6.9 foot pounds. That's up from 5.75 foot pounds from the time before.
RWS Meisterkugeln
The last pellet I tested was the 14-grain RWS Meisterkugeln wadcutter. In Part 2 this pellet averaged 467 f.p.s. with an 18 f.p.s. spread between 458 to 476 f.p.s. I said that I thought that was as good as it could get, and boy, was that ever wrong! Today, after oiling the piston seal this pellet averaged 550 f.p.s. for a muzzle energy of 9.41 foot pounds. Last time the energy was 6.78 foot pounds. This is almost a 3 foot-pound increase, which is a 28 percent gain.
The extreme spread this time was 18 f.p.s. which is the same as before. The low was 542 and the high was 560 f.p.s. The standard deviation was 5.47 f.p.s. Please note that the smallest standard deviation (4.89) in today's testing was with the pellet that also had the smallest extreme spread (14). That should hold true most of the time, if not always.
Discussion
Today's test should have taught us a valuable lesson — that leather piston seals need to be oiled. I picked up on that in Part 2 and oiled the seal after the test, which made a retest today necessary, as far as I was concerned. I didn't expect to see such dramatic results, though.
Summary
This little .22-caliber Hy Score 807 is turning out to be one fine air rifle! I do want to take it apart and put a little Tune in a Tube on the mainspring, and then I want to shoot it for accuracy.