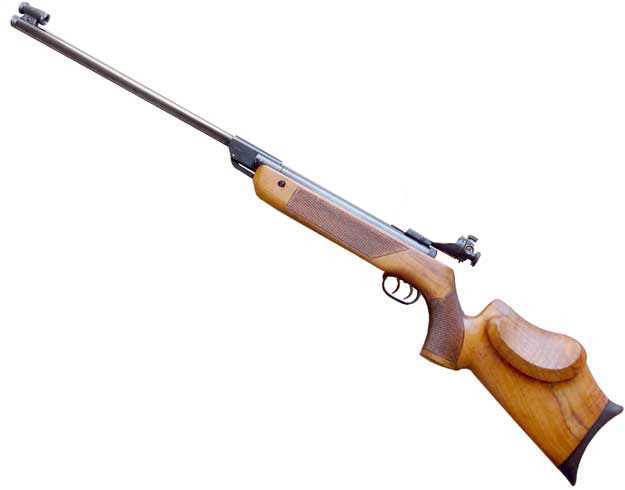 This Tyrolean stock was made to be the perfect interface between the shooter and the rifle. When it fits well, it really is!
This report covers:
A lot has happened
From Not the way it has to be
Along came the fool
Weihrauch HW 30SW
Summary
I started Part 1 of this report in this way, "After yesterday's report I had to address today's subject — rifle stocks. The stock provides the way the shooter holds the rifle, yet some makers treat it as unimportant window dressing. I won't ask why that is. I will only talk about the importance of the stock in hopes that those who do see this report consider what is being said."
A lot has happened
That report was written in April of this year, but I never imagined it would balloon into such a huge topic of its own. At the end of Part One I left myself a list of topics I would try to address in Part 2:
length of pull
verticality of the pistol grip
ambidextrous stocks
width of the forearm
Wundhammer palm swell
I wanted to address some of those topics today, but allow me to refresh your short-term memories on what has popped up on our radars in the interim. I suppose it began when I wrote the report  titled, Not the way it has to be. I thought I was writing about today's airgun marketplace, and in a sense I was, but lookie what popped up.
From Not the way it has to be
"This is a biggie. YOU HAVE TO BE ABLE TO SEE BOTH SIGHTS WHEN YOU HOLD THE RIFLE THE WAY IT SHOULD BE HELD! And what do you suppose that leads us to? That's right, our last topic."
I personally prefer wood for a stock. But that video of Kirsten Joy Weiss hitting an egg at 300 yards with an offhand shot was real. The video of Matthew Quigley hitting the bucket at whatever distance you prefer to imagine was Hollywood. There ain't no Matthew Quigley but there is a Kirsten Joy Weiss, and her rifle had a very adjustable synthetic stock. Tom Selleck, who played Quigley, is an actor. Kirsten Joy Weiss is a shooter. Both are very good at what they do but she is the one who can shoot. And she used A PLASTIC STOCK. What does that say?
There is nothing wrong with synthetics when they are used in stocks. As long as they are up to the task, synthetics are fine. But when manufacturers take license to make stocks they think their customers want because they look a certain way, then there is a problem. When the stock is designed to look cool without any shooter ever holding a mocked-up version of the stocked rifle, you have a problem.
I'm not going to step on my own toes by mentioning everything that's yet to go into the rifle stock series, but there are some basics that must be observed if you want to succeed.
Length of pull for sporting stocks should be between 13.5 and 14.5 inches for most adults. If the rifle is for kids consider strongly making this length adjustable between about 10 and 13 inches. For target rifle stocks that will be held offhand consider 11.5 to 12.5 inches as the optimum adult range.
The cheekpiece, if there is one, needs to be high enough to see the open sights, if they are there. Don't make it so high that the open sights can't be seen comfortably. [Boy, if credit was given for prophecy, I should get some for that statement!]
Along came the fool
In the report titled, The fool with 100 airguns I confessed that my airgun collection is an embarrassment of riches. I gotta lotta airguns. I just don't have one that I know and trust for my dirty work of pest elimination!
I asked you readers for your suggestions on what my ideal pest rifle should be. And true to form you all went your own ways. Some thought I should use a PCP. Others thought in terms of money, as in — how should BB do this without spending any money, or at least not a lot of it? Others recommended airguns that were their personal favorites — which was what I asked you to do.
In the end I went my own way and selected the vintage Diana model 35 as my go-to pest rifle. But before finalizing the decision I shot it in the report titled, That one airgun. Good thing I did because I discovered that The 35's trigger is too heavy and I can't see the front sight well enough to hit my target offhand. Well, that won't do! What to do, what to do?
Weihrauch HW 30SW
What about my little HW 30S? That one is accurate, has a killer Rekord trigger and accepts interchangeable front sight inserts. Then a reader told me to shoulder the rifle and look through the sights. I did and it wasn't good. I couldn't see both sights unless I held the rifle weird. I did that to test it but I want my pest rifle to be a natural shooter. So I wrote the report titled, Should I? And then listened to a lot of you tell me what to do.
In the end I did two things. I contacted Steve Corcoran to have a custom stock made for the rifle and just yesterday I bought a take-off factory HW 30 stock of the old style. That's one I can carve up, if I need to. And all of this came from my need for a simple air rifle I can shoot using the open sights it came with.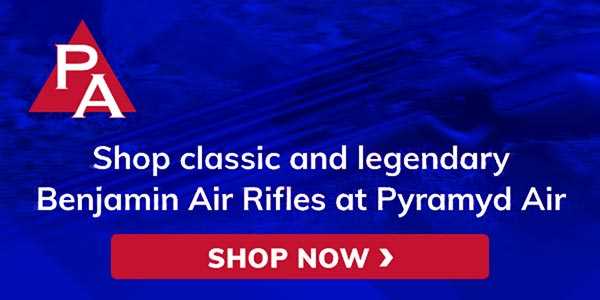 Summary
Today's report hasn't been an open letter to airgun manufacturers, but if any of them read it and DON'T get the point, they ought to go out of business! The point is — there are very few airguns today that are made for shooters. Most of them must be modified in one way or another or scoped and it seems like the industry is building them with that in mind. Stop it!