by B.B. Pelletier
Photos and test by Earl "Mac" McDonald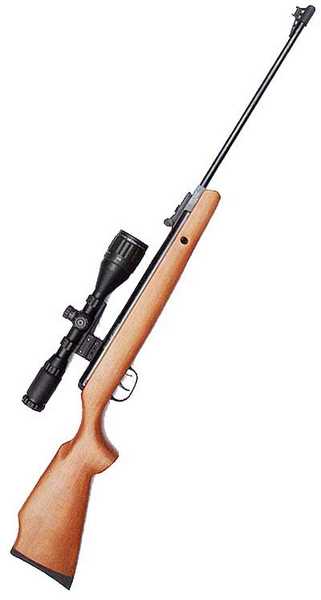 Crosman's Optimus offers a lot of power for a low price.
Today is accuracy day for the Crosman Optimus, and I know that a lot of readers are watching this rifle for all that it offers. We were pleasantly surprised in the velocity test to learn that the Optimus is a stable and smooth-shooting breakbarrel rifle. Now, we find out if it matters.
Choked barrels
The first thing Mac noted was the Optimus barrel has no choke. I've seen comments like this on customer reviews as well. Here's the scoop on choked barrels. When a spring-piston gun fires, the sudden air blast forces the pellet's skirt out into the rifling. If it didn't fit the bore well when it was loaded, it usually does after firing.