by Tom Gaylord, a.k.a. B.B. Pelletier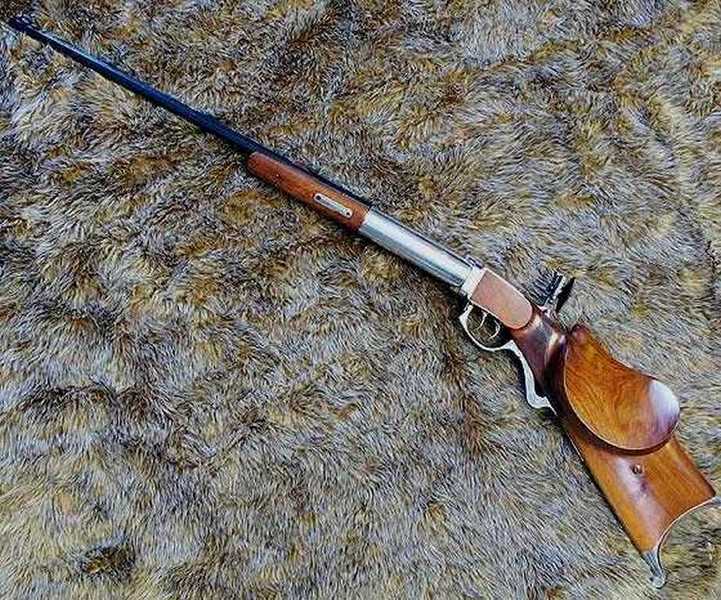 B.B.'s Bugelspanner.
It's been a while since I wrote about this gun, I know. Airgunner Larry Hannusch told me how to disassemble it, and I started…only to stop when I encountered a barrier. I've resolved that barrier, and today I'll show you the inside of my gun to the extent that I've disassembled it.
Larry told me to remove the screws on top and beneath the action that were obvious, then separate the two parts — action and stock. I removed 4 screws, and the action came loose from the stock a little bit. Then, it stopped cold. That was where I stopped working and set the gun aside. Yesterday, I picked it up and began from that point. read more