by Tom Gaylord
Writing as B.B. Pelletier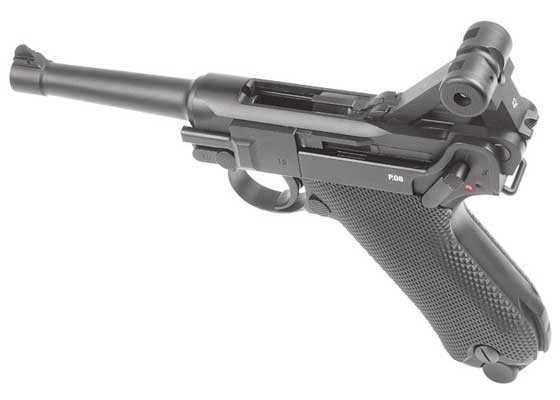 Umarex Legends Blowback P.08.
This report covers:
• The test
• Daisy Premium Grade steel BBs
• Crosman Copperhead steel BBs
• Avanti Precision Ground Shot
• What happened?
• Umarex Precision steel BBs
• Evaluation
Thanks for being so patient with me on this report. I actually planned to run it yesterday, but that "Why" report just had to come first.
I was taken to school on the Legends blowback CO2 BB pistol — both by this report and also by several of you readers. As a result, I studied the P08/Luger design since the last time I reported; and I now know at least 1 percent of what there is to know about the pistol. Seriously, I always knew the P08 was a complex handgun, but I had no idea how complex before studying up for this report! read more