by B.B. Pelletier
Announcement: A.J. Stewart (aka JrSquirreler) is this week's winner of Pyramyd Air's Big Shot of the Week on their airgun facebook page. He'll receive a $50 Pyramyd Air gift card. Congratulations!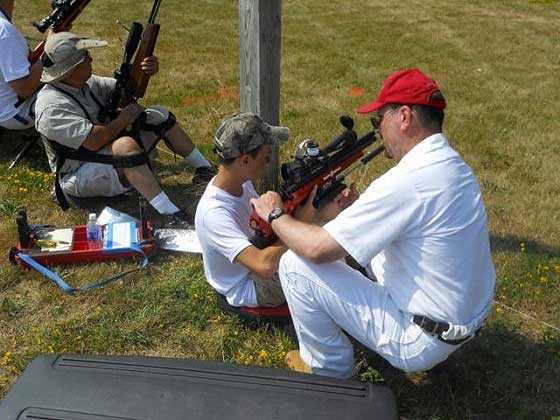 A.J. Stewart gets a chance to shoot Ray Apelles' custom Benjamin Marauder at Crosman's Northeast Regional Field Target Championship (NRFTC) hosted by Crosman at their facilities in East Bloomfield, New York.
The concept of a product gone wrong isn't unfamiliar in our society. One only needs to consider the Edsel automobile, Apple's Lisa computer and reformulated New Coke to realize that failures in the marketplace are part of our rich tapestry of life. And collectors will point out that Edsels are now highly collectible, or that Apple learned a lot by taking the PARC technology and putting it into a $10,000 personal computer. It was the perfect springboard for their hugely successful Macintosh line. As for New Coke, well, the comedians are the only ones who derived a little benefit from that!