by Tom Gaylord, a.k.a. B.B. Pelletier
Part 1
Part 2
Part 3
Part 4
Part 5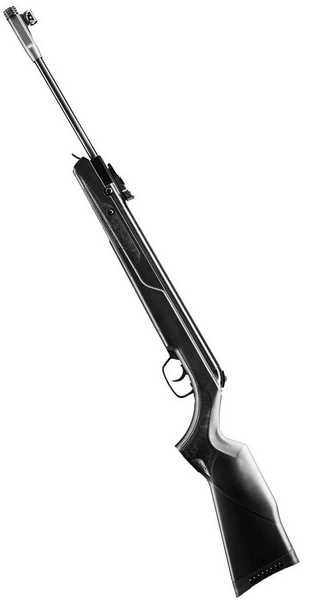 Walther's LGV Challenger is an exciting new sporting breakbarrel springer.
Okay, so fire me! This is like eating dessert and I can't stop. Today, I'll share the results of the 50-yard test of the new Walther LGV Challenger with you. And don't worry — Umarex USA knows I'm still working on a feature article for the July Shotgun News, so they don't expect their LGV back soon. They're even sending me another LGV with a wood stock that I'll test for you as soon as it arrives.
It was one of those rare perfect windless mornings at the range. They're the perfect days to test air rifles at long rangesbecause there's nothing to disturb the pellet in its flight. And 50 yards is plenty long when you're shooting 10-shot groups. Yes, the shooter is part of the equation, but I really have to say that this LGV is so neutral that it holds like a PCP. Not a lot of skill is needed as long as the basic artillery hold is employed.