Customer Reviews for Beeman Double Barrel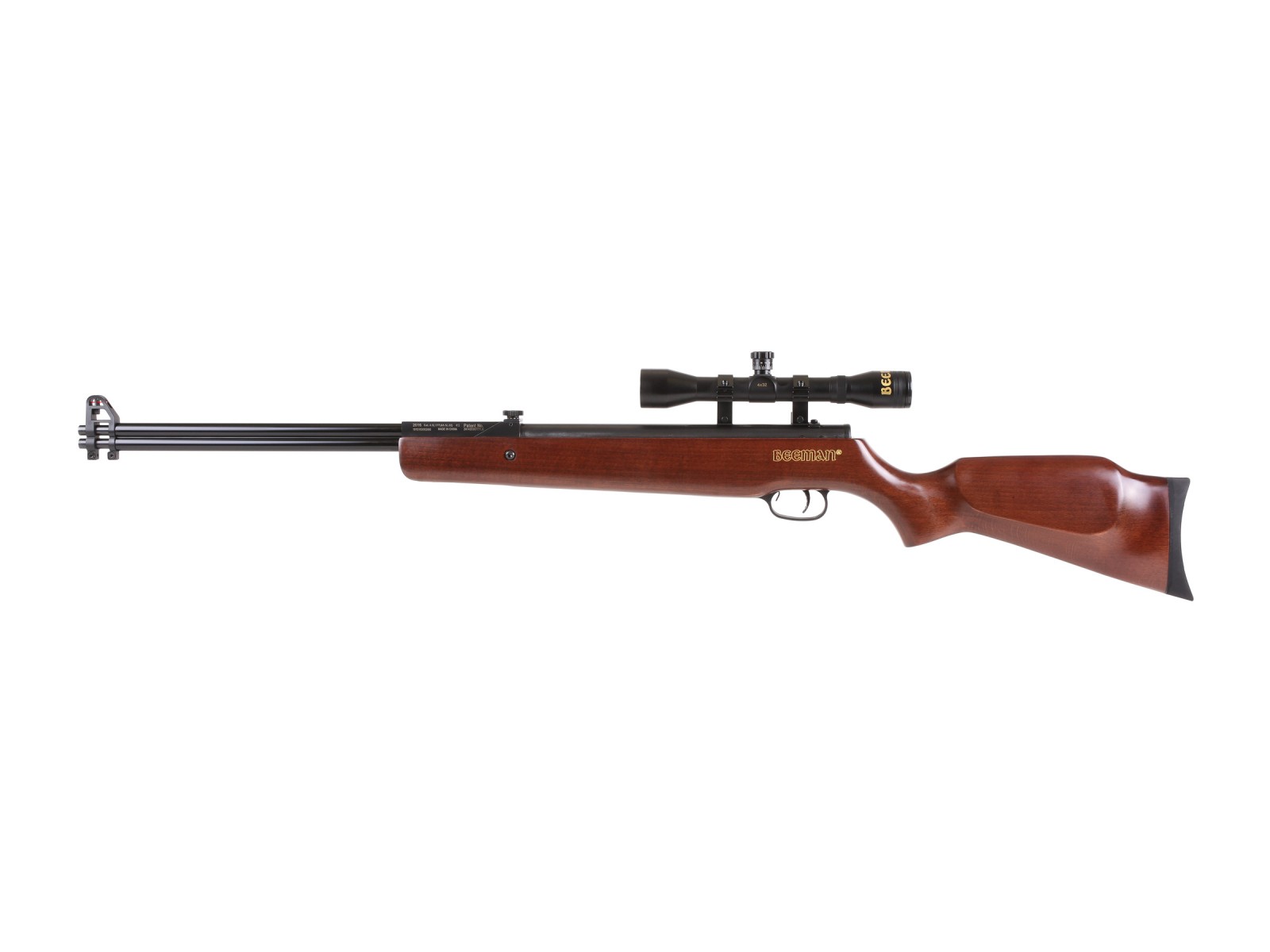 Average Customer Review
4.0
(2 reviews)
5 star

3 star

2 star

1 star
Create an online review   and share your thoughts with other customers
The most helpful favorable review
1 of 1 people found the following review helpful:
By Mike from USA on 2017-12-17 11:21:37
Things I liked: Don't usually add "gimmicky" guns like this to my collection but I just couldn't resist the novelty of shooting two different caliber pellets at the same time. Chinese airguns have come a long way & overall fit & finish is pretty good. Firing behavior is surprisingly smooth & quiet, & although there is a bit of creep in the trigger's 2nd stage it's predictable. The rear sight works quite well but since I have no interest in switching between either caliber before I shoot I'll just leave the valve in place that fires both barrels at once & install a diopter sight adjusted for point of aim exactly between the two pellets. Haven't shot it a whole lot yet but took it out in the backyard & & played around with premiers in the .22 barrel & premier lights in the .177. Pellets hit about 3/4' apart at about 50 feet, accuracy is pretty good & it hits hard. Can't wait to give both barrels to some pest birds!
Things I would have changed: Knob on valve could be thinner so line of sight could be lower, also as is common on less expensive guns that come with a scope the scope is a real cheapo & i'd be amazed if it held up if it was actually used on this gun.
What others should know: It's different & it's fun!
The most helpful critical review
0 of 0 people found the following review helpful:
By Charles from USA on 2020-01-22 19:25:05
Things I liked: This gun is surprisingly accurate and powerful. I get 480-520 fps with Crosman hollow point .22 (18 grain) pellets. It is almost as accurate as my Ruger 10/22 rifle with standard ammo. At 50 yards I can get a grouping of 4" which isn't bad for using cheap pellets. It is also surprisingly quiet. Much less noise than my CO2 powered air rifle.
Things I would have changed: The trigger safety is finicky. If you don't push it forward just right it will fall back to safe.
What others should know: This takes a good bit of force to cock the gun. My girlfriend couldn't bring the barrel all the way down to reset the piston.