WARNING

This product can expose you to chemicals including lead, which is known to the State of California to cause cancer and birth defects or other reproductive harm. For more information go to

www.P65Warnings.ca.gov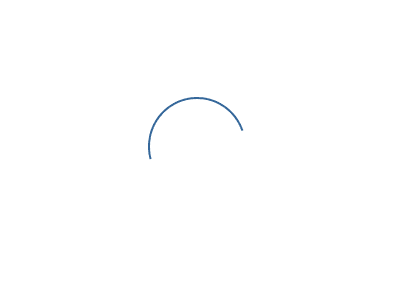 AV-SG0021 [PY-4488-8754]
.50 Caliber Smoothbore Air Shotgun
Sold & shipped by PyramydAir
Seneca Wing Shot 2 Hunters Combo Price
$1,099.99
Included:
Includes Mantis 4-12x40 AO Rifle, Mantis 1" Rings, Medium, UTG Tactical OP-2 Metal Bipod, Adjustable Height, Air Venturi Arrow Bow Quiver & Mount Kit, 6 pack Air Venturi Air Bolt, .50 cal, Air Venturi Broadhead Wrench, Air<

Out of stock
Estimated in-stock date 04-07-2023. Place your order now for delivery priority!
This item is not eligible for coupon discounts
Wing Shot II PCP Operates as Shotgun or Rifle in one beautifully crafted gun!

The Seneca Wing Shot II .50 caliber precharged pneumatic (PCP) bolt-action shotgun offers airgun hunters the versatility of choosing either .50 caliber shotshells or bullets. Beautifully balanced and adorned with attractive engraving and a handsome hardwood stock, the bolt action Wing Shot II is effective for wing shooting dove or quail-sized birds, small game, and large game hunting including predators, hogs and even trophy whitetail. The addition of a ventilated rib atop the barrel makes acquiring targets easier than ever before!

SHOTGUN: Choose the shotgun option and enjoy velocities of 1130 feet per second with 360 foot pounds of energy using No. 8 shot. With consistent spreads of 12" at 20 yards, it's the ideal tool for upland or bushytail hunting.

RIFLE: UNSCREW THE CHOKE BEFORE USING LEAD BULLETS. Hunting for larger game? With .50 caliber bullets the Wing Shot II rifle offers speeds of 760 fps and fpe exceeding 245. That's more than enough power to take a javelina or coyote with a well-placed shot.
BOLT-SLINGER: Arm your Wing Shot II with Air Venturi's Air Bolts to turn your air shotgun into a hard hitting arrow launcher! Now more speargun than air rifle, be careful not to "Robin Hood" or split bolts already on the target --they are that accurate! Capable of speeds up to 500 fps and 238 FPE, Air Bolts are a fusion of innovative design and incredible knockdown power.
Weighing in at less than 7.5 pounds, the smoothbore Wing Shot II features an ambidextrous stock, rubber buttpad, crisp two-stage trigger, beaded front sight, integrated air pressure gauge, 5 consistent shots per fill, and a one-year warranty. For a change in shooting, easily unscrew the choke.

Enjoy unprecedented flexibility and convenience at an entry-level price with this first-ever mass-produced .50 caliber PCP air shotgun. The fine craftsmanship and attention to detail will make this gun a special addition to your collection.

Bore Diameter: 12.47mm Barrel Thread: 16.6x18 Choke Measurement: 12.4mm The choke reduces the inner barrel diameter from .494" to .486"

"Impressive performance and versatility in the field make the Wing Shot II an excellent choice for airgun hunting. Combine the airgun's fierce power, high shot capacity, and outstanding balance with a surprisingly affordable price tag and you have a home run. This is the only production air shotgun on the market, and finally makes taking game on the run or on the wing a reality."
Jim Chapman
Author, Airgun Expert, Professional Hunter
Seneca Wing Shot II Shotgun Ultimate Hunters Combo
New for 2017 - ventilated rib for a more convenient target acquisition
Precharged pneumatic (PCP)
Single-shot
Smoothbore
Bead front sight (no rear sight)
Built-in manometer (pressure gauge)
Ambidextrous hardwood stock
Removable choke
Single air reservoir (244cc)
Shoots .50-caliber lead bullets or .50-caliber shotshells
Includes Mantis 4-12x40 AO Rifle Scope, Mantis 1" Rings, Medium, UTG Tactical OP-2 Metal Bipod, Adjustable Height, Air Venturi Arrow Bow Quiver & Mount Kit, 6 pack Air Venturi Air Bolt, .50 cal, Air Venturi Broadhead Wrench, Air Venturi 11mm Scope Rail, With Screws, 100 ct Air Venturi .50 Cal, 177 Grains, Round Ball, and 50ct Air Venturi Long Shotshells With #8 Shot
Please Note: Scope shown in photos may be different from from the scope currently included in this Combo.