by Tom Gaylord, a.k.a. B.B. Pelletier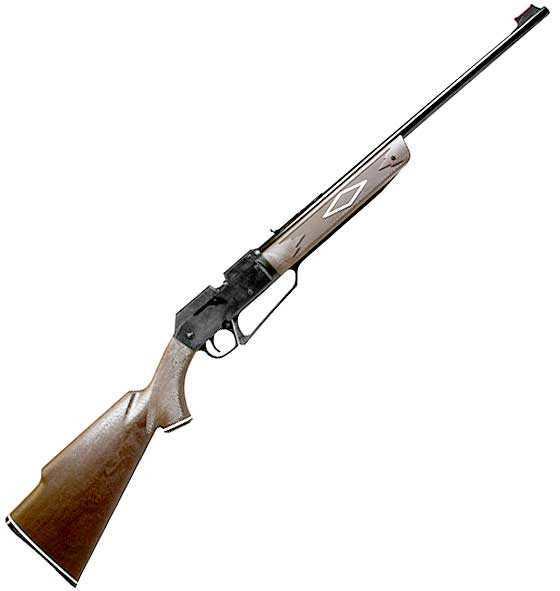 The Daisy 880 multi-pump is a classic.
Today, we'll look at the velocity of the Daisy 880 multi-pump pneumatic. The test didn't go as I expected it to, so stick around and learn something new with me.
Oil the pump head
Before I started the test, I oiled the 880's pump head with several drops of Crosman Pellgunoil. I do that whenever I want to get the maximum performance from a multi-pump pneumatic, because the oil seals the pump head, allowing it to build more pressure.
First test — velocity per pump stroke
This is a test I recommend to all multi-pump owners. You test the velocity of your gun with differing pump strokes — from the lowest number recommended in the manual, which is 2 in this case, to the highest number, which is 10. [Note: In part 1, I stated that the minimum number of pumps was 3. It's actually 2, and the Pyramyd AIR website has been corrected to reflect that.] For this test, I also did 11 and 12 pump strokes to see if the gun had even more velocity.  The results were revealing. I'll discuss them in a moment.
The pellet I used was the 7.9-grain Crosman Premier dome. Any pellet will do, but it helps if you always pick the same one in case you ever want to compare one gun to another.
Stroke    Velocity
2                332
3                448
4                499
5                530
6                562
7                574
8                595
9                601
10*           616
11*            617
12*           607
* No air remaining in the gun after this shot.
For those who may be new to multi-pumps, notice that as the number of pump strokes increases, the amount of the velocity increase grows smaller. If you were pumping the gun, you would have noticed that after the fourth pump stroke (from 5 strokes on) the pump handle jumped out when I pulled it for the next stroke. Compressed air is remains in front of the pump head and does not enter the gun's reservoir. As the pressure inside the reservoir builds, it holds the inlet valve closed a little harder each time; so, more compressed air fails to enter the reservoir. This phenomenon is common to all multi-pumps, and many of the more expensive ones have (or used to have) adjustable pump heads that minimize this; but the 880 doesn't have any adjustment.
Note that there's no air remaining in the gun after a shot was fired on 10 pumps. That means the gun is able to exhaust all the compressed air. From the velocity chart, we learn there's no value in pumping the gun more than 10 times.
Consistency
This is where I learned a couple big lessons about the 880 — or at least about my 880. Normally, a multi-pump is very consistent. The same number of pump strokes will give nearly the same velocity every time, as long as the same pellets are used. I'm used to seeing a velocity variation of about 5-8 f.p.s. over a 10-shot string. But not this time!
The 880 gave an average of 469 f.p.s. for 10 shots with 5 pump strokes. If you look at the string before, however, you'll see that this velocity is well below what I got with 5 pump strokes (530 f.p.s.) and the very same pellet. Even stranger is the fact that, on this test, the velocity spread went from a low of 441 f.p.s. to a high of 502 f.p.s. That's a variation of 61 f.p.s. over 10 shots. And not one of those 10 shots went as fast as the same pellet did on 5 pump strokes in the previous test!
The Daisy 880 varies greatly in velocity from test to test. You may think this is because my 880 is an older one. I can't argue that. If you want to run the same test with a more modern 880 and submit your results, I'd be glad to see them, but please back up any claims you make with chronograph results.
RWS Hobby pellets
Next, I tested the rifle with RWS Hobby pellets fired on 10 pumps. These pellets averaged 600 f.p.s.; but, once again, the spread was very large. The low was 559 f.p.s. while the high was 643 f.p.s. That's a variation of 86 f.p.s.
How fast will it shoot?
I tried a string of Crosman Super Sonic pellets on 10 pumps. They averaged 690 f.p.s. Again, the spread was very large — from 648 to 722 f.p.s. That's 74 f.p.s. I only did this to see how fast the gun could shoot. The owner's manual online says the maximum is 715 f.p.s with pellets, and we saw just a little more. So, that claim is right on.
Daisy BBs
Finally, I tried the rifle with Daisy Premium Grade BBs. On 5 pumps, they averaged 578 f.p.s. with a low of 565 and a high of 586 f.p.s. On 10 pumps, they averaged 644 f.p.s., with a low of 632 and a high of 657 f.p.s. So the gun is much slower than advertised (750 f.p.s.) with BBs, but the velocity spread is a lot less than it is with pellets.
Impressions
I was surprised by the large velocity variation I saw with the 880. This is not just the largest variation I've ever seen with a multi-pump, it's many times larger than the next largest variation. Multi-pumps are very consistent, in my experience.
Will this large variation have any affect on accuracy? Probably not at 10 meters, but it almost certainly will at 25 yards. I plan to shoot the rifle at both distances, so we shall see.