by Tom Gaylord
Writing as B.B. Pelletier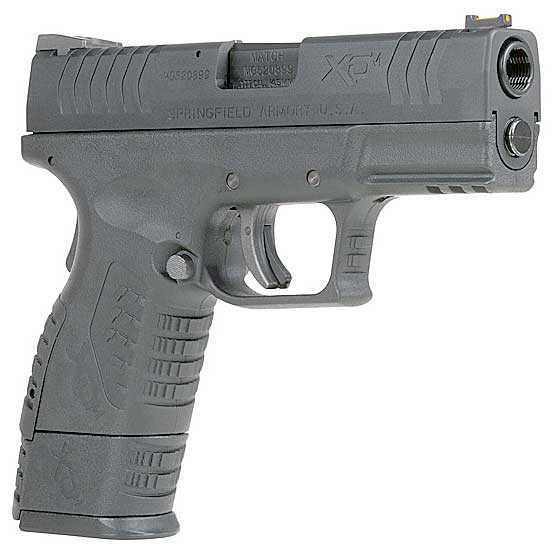 The XD-M BB pistol from Springfield Armory.
This report covers:
Compact pistol
The grip
Installing the CO2 cartridge
Not a small pistol
The loading assist — doesn't!
Velocity Air Venturi Steel BB
Dust Devils
Slide does not remain open
Smart Shot
Shot count
Blowback
Trigger pull
Evaluation
Summary
I don't encounter many airgun copies of firearms that I am unfamiliar with, but the Springfield Armory XD-M Compact blowback BB pistol is one. So my report will be a first hand observation of all the features I notice about this handgun.
Today is the day I test the velocity of this BB gun and we will get right to it, but first I need to make a couple observations. They came from installing the first CO2 cartridge in the pistol.
Compact pistol
In Part One I told you I was testing the smaller version of the Springfield Armory XD-M pistol. There is a larger pistol whose barrel is 4.5-inches long. The pistol I'm testing has a 3.8-inch barrel. On the cover of the owner's manual Air Venturi refers to this one as the Compact. The other one they call Full-Size. read more