by Tom Gaylord
Writing as B.B. Pelletier
This report covers:
From Airgun Revue
Wes Powers find!
Toy pistol?
Powered by rubber bands
I had a glitch writing today's historical blog, so I pulled in this one from the past. Oddly, Edith did the same thing when I was unconscious on a ventilator in the hospital several years ago. At any rate, it belongs in the historical section.
From Airgun Revue
The following appeared in Airgun Revue #6, which was published in 2000. While this blog is kind of short, I've always had a strange liking for this little pistol because it reminds me of the Haviland & Gunn pistol Edith found at a flea market for $5.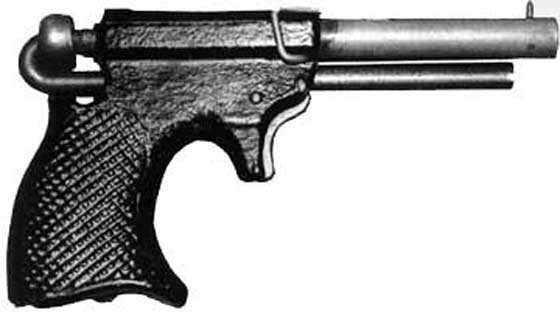 Over 125 years old, yet no one's ever heard of this gun! read more