by B.B.Pelletier
There I was, at the Roanoke airgun show, and this year was REALLY different! For starters, it wasn't in Roanoke. It was up a small mountain road several miles south of the big city, and I thought that would keep the attendance down. But at the Friday opening, there were hundreds of attendees who came through the doors. And those who struggled to find the place were rewarded with what I have to categorize as the very best airgun show I've been to. Allow me to explain.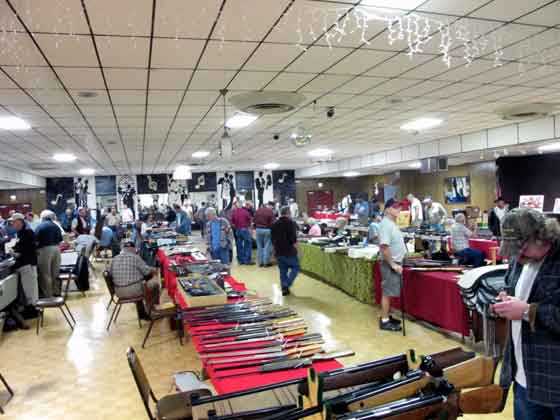 About midway through the first day, and the show was doing a brisk business.
It seems that hard financial times have hit the airgun market, and as a result there were too many great buys to count. Also, something else happened that I guess is like the changing of the guard. It seems that many of the old graybeards were cleaning out their closets and selling most everything they had. Some strange metal surfaced to bait the faithful, as well as the tried and true guns we all love.