by B.B. Pelletier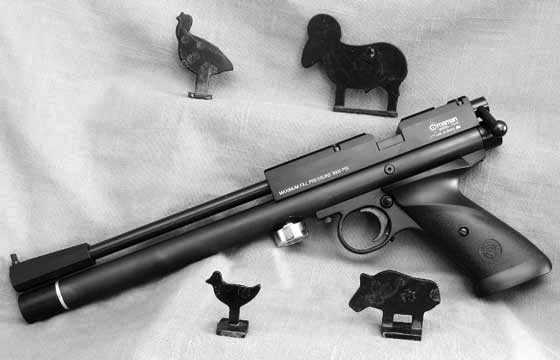 This is the new Crosman Silhouette PCP pistol. It'll send those light little airgun silhouettes into orbit.
I expect to get some negative feedback from this report. It won't come from airgunners, but from airgun manufacturers who think I'm in bed with Crosman, because these days it seems like I'm always praising their work. Well, sorry guys; here comes another one.
In a day when many manufacturers seem to think their No. 1 testing resource is their customer, Crosman turns the tables and actually listens to what people are saying. The pistol I'm reviewing today has been on the market for the past year, yet the model I place before you now is completely new for 2011. How can that be? Well, Crosman learned a few lessons over the past 12 months while selling the earlier release, and they did something about it. They took a well-designed successful air pistol and improved it.