by B.B. Pelletier
Happy New year! I thought I'd review the best products I got to test last year. Some will be new, but others have been around a long time — I just got around to testing them.
Benjamin Marauder pistol
Back in January, when I was pouting about missing the SHOT Show, I had the opportunity to test the Benjamin Marauder PCP pistol. Actually, the test began in 2010 and extended into 2011, but it was such a good test that the pistol has to make it into this report.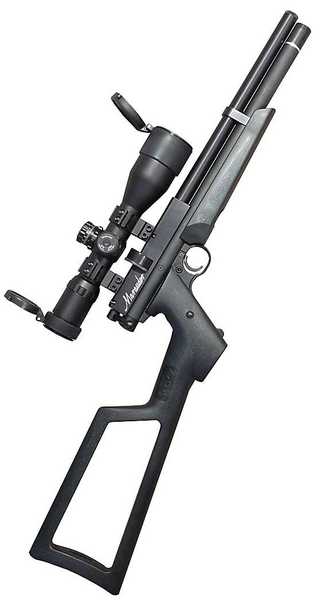 Benjamin's Marauder pistol, known as the "M-rod," is a winner!
I even did an extra accuracy test because for the first one I mounted an old Leapers 6×32 scope that didn't seem to give the pistol a chance to perform up to its capability. When I substituted a CenterPoint 3-12x44AO compact scope in the last test, the pistol showed what it can do.