by Tom Gaylord
Writing as B.B. Pelletier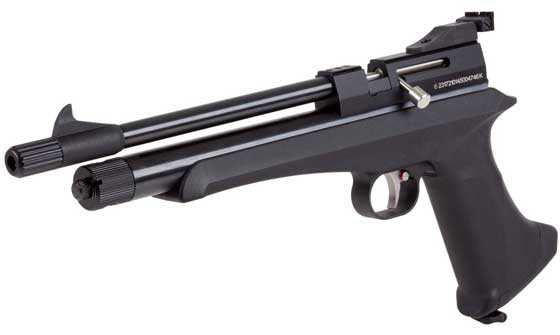 The Diana Chaser is a new CO2 pistol.
This report covers:
The test
Qiang Yuan Match pellets
Adjusted the sights
JSB Exact RS
Pellets jamming
Trigger pull changed
Sig Match Ballistic Alloy
RWS Superdome
The magazine
Open sights visible?
RWS Superdomes through the magazine
Discussion
Surprise!
Today is accuracy day for the Diana Chaser air pistol. I threw in some extra tests just for fun. This should be interesting, so let's go!
The test
I shot off a sandbag rest at 10 meters. I used the single shot tray for the first 4 groups, then switched to the magazine for the final group. There were some interesting results that I couldn't have predicted.
Qiang Yuan Match pellets
I shot the first group with Qiang Yuan Match pellets. No particular reason for that, other than I had them ready. They hit the target low and to the left, but I left the sights where they were and shot all 10 pellets. They landed in a group that measures 1.052-inches between centers. This was larger than I had hoped for the Chaser. read more