by B.B. Pelletier
Announcement: Guy Roushis this week's winner of Pyramyd Air's Big Shot of the Week on their facebook page. He'll receive a $50 Pyramyd Air gift card. Congratulations!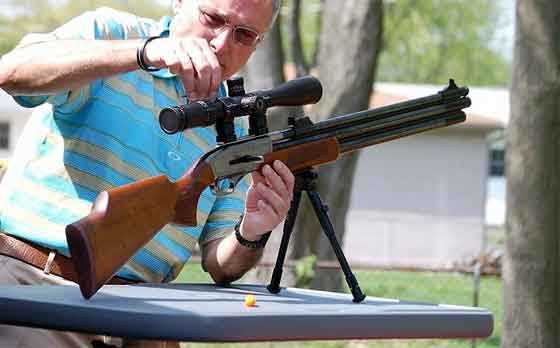 Guy Roush is the BSOTW — for the second time.
Today, I was supposed to show you a thrilling "fix" for a recent problem I've been having with an unnamed but very popular airgun. That pins it down, doesn't it?
I won't tell you what I'm working on because the work is not yet done. I need more time. You see, a lot of the time, I guess right about something and it turns out well, so I can report it as I fix it. That didn't happen today. Today, it all went south and, for the life of me, I could not figure out why. Oh, I'll figure it out in time, but I can't report an unsuccessful project while I'm in the middle of it, because many of you get anxious for me. Then, you start giving me suggestions and before we know it, some of you are inventing alternate universes in which everything turns out fine (as long as gravity is cancelled and we all walk on our hands!). read more