by B.B. Pelletier
Photos and testing by Earl "Mac" McDonald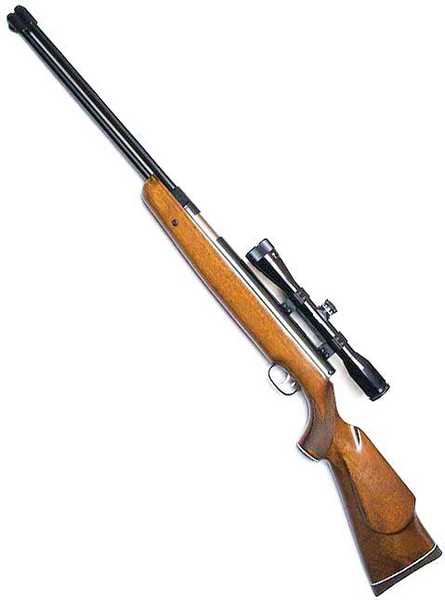 Mac's Marksman model 60 is really a special version of an HW77.
There's been a lot of interest in this rifle since we started the report. As you now know, a Marksman model 60 is a rebadged HW77 underlever air rifle, and the Marksman model 61 is the HW77K carbine. We learned in Part 2 that this rifle is a 12 foot-pound gun, but several readers who own Marksman underlevers have said theirs are all full-power guns. Perhaps, it had to do with when the guns were shipped, but I really don't know.
Today, Mac's testing the rifle's accuracy with a Bushnell Sportview 4x scope that came mounted on it. The scope has parallax adjustment. Mac shot for accuracy outdoors off a rest at 30 yards.