by B.B. Pelletier
Announcement: Isaiah Garrison is this week's winner of Pyramyd Air's Big Shot of the Week on their airgun facebook page. He'll receive a $50 Pyramyd Air gift card. Congratulations!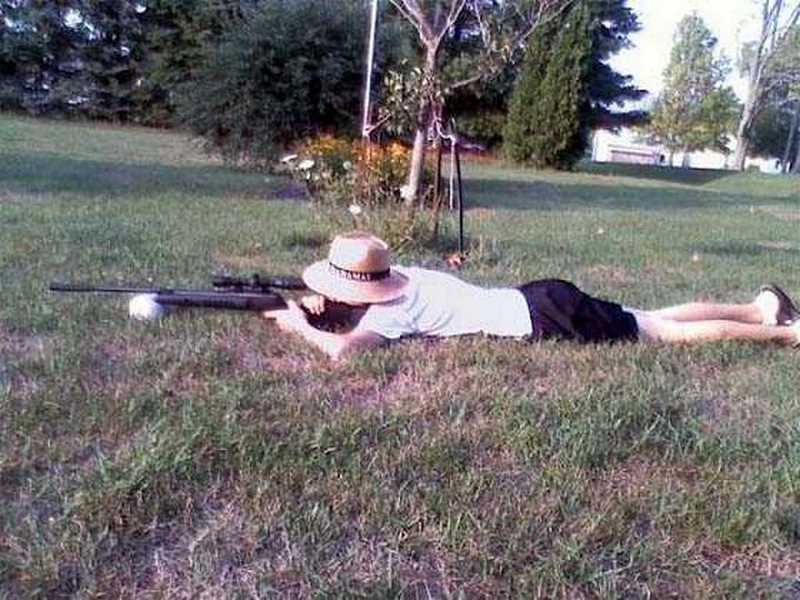 Isaiah Garrison is this week's BSOTW.
It's uncommon for a firearms manufacturer to make an airgun. Many of them put their names on airguns made by someone else, but not many bona fide firearms manufacturers actually produce them.
Even rarer is when an airgun manufacturer makes a firearm. It does happen, but it gives us cause to stop and wonder.
In 1952, Sheridan, the airgun maker from Racine, Wisconsin, began offering the Knocabout single-shot .22 long rifle pistol. When it was first produced, this unique pocket pistol retailed for $17.95 at the same time that the model A Sheridan air rifle was selling for $56.50! What a turnabout that was!