by Tom Gaylord, a.k.a. B.B. Pelletier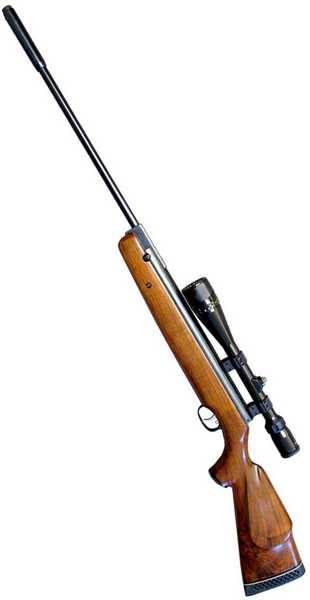 My 18-year-old Beeman R1 with its Maccari custom stock and Bushnell 6-18x Trophy scope is a thing of beauty.
Some days, you get the bear — and some days the bear gets you. This was one of those latter days.
For weeks, my Beeman R1 has stood quietly in the corner of my office, awaiting the time when I would remove the Vortek muzzlebrake and shoot tight groups with H&N Baracuda Match pellets. If you recall, in Part 4 I was trying to show how the adjustment of the Vortek muzzlebrake affected the groups, but all my groups were pretty lousy. So, I said I would set the gun aside for awhile and think about it.