by B.B. Pelletier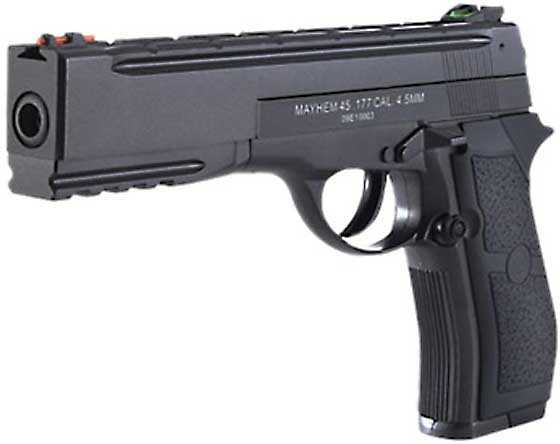 The Mayhem .45 Sport Tactical air pistol is a big, heavy airgun.
Well, it all came down to accuracy, and the Mayhem .45 Sport Tactical air pistol has it in buckets. However — and it's a big one — the trigger is so hard to pull and it's also double-action only that it creates a problem shooting the gun accurately. If this had a single-action trigger, I bet I could shoot half-inch groups with it — especially at 15 feet. But I'm getting ahead of the story.
The first BBs I used were the RWS BBs that I've mentioned in the past. They seem to group just as tightly as Daisy's zinc-plated BBs, and I wanted to give them a chance in this pistol.