by B.B. Pelletier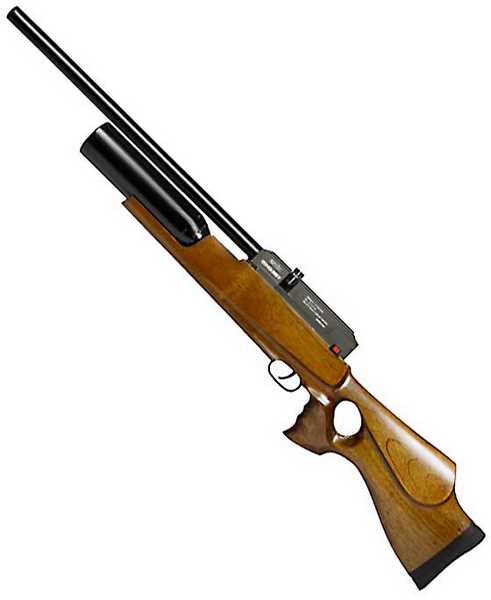 The Evanix Conquest has features that set the bar very high for air rifles.
Today is velocity/power day for the Evanix Conquest PCP air rifle. In a reversal of the norm, I tested the rifle for accuracy first, and this is a follow-on to that. Of course, now we do know which pellet works the best in the test rifle, but I will also test it with a couple others to get the true power potential.
First test: JSB Exact 15.9-grain domes
The rifle was filled to 200 bar before the test began. The first pellet I tested was the one we know to be the most accurate — the JSB Exact 15.9-grain dome. Since this is the pellet I would chose for this rifle every time, the results of this test will give me realistic performance parameters of the rifle as I would use it. I'll be testing velocity, which translates to power, and also the useful shot count. Velocity comes first.