by Tom Gaylord
Writing as B.B. Pelletier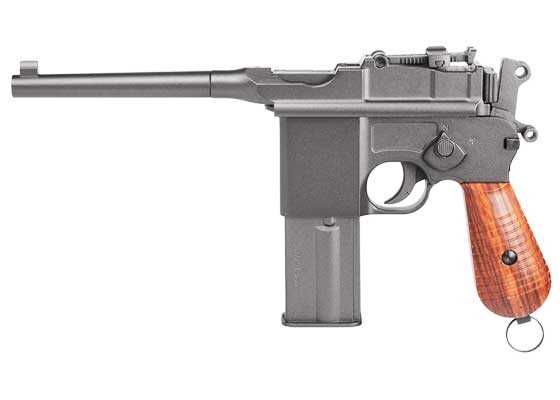 Legends M712 full-auto BB pistol.
This report covers:
• Accuracy
• Watch that selector switch!
• Range setup
• Loose barrel? — NOT!
• Rock 'n' roll
• Final impression
Accuracy
Today, we'll look at the accuracy of the Legends M712 full-auto CO2 BB pistol. I'll tell you right now that very few machine pistols have ever been accurate in the full-auto mode, and I don't expect this one to be, either. In fact, given the poor ergonomics of the grip, this may be the worst machine pistol ever made. I won't hold that against it, though, because it's fun to shoot that way. Just don't expect to hit anything.