by Tom Gaylord
Writing as B.B. Pelletier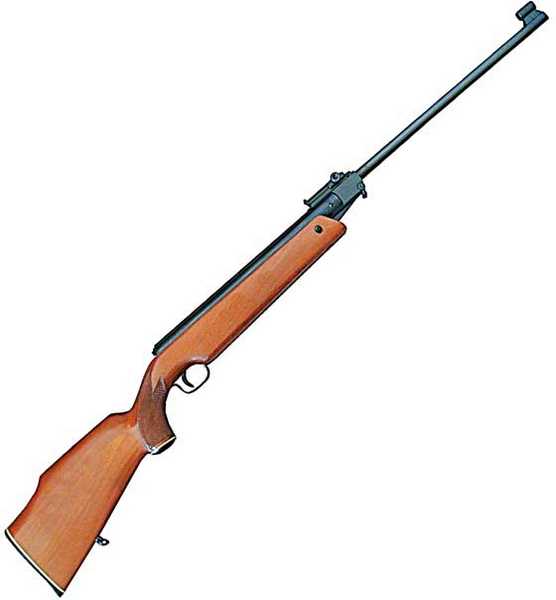 This FWB 124 Deluxe is not the exact gun I'm writing about, but it is the same model.
This report covers:
The motivation
What did I get?
Now what?
Why???
The lesson
History
Long stroke piston
Summary
I had planned to tear into the Beeman R8 again today, to see whether removing most of the special new grease I put in when I lubed it would improve the velocity, but I'm not at home so I can't do that. My other plan for today was to begin telling you about another new/old airgun I found at the 2017 Findlay airgun show. That I can do, so here we go. Let's look at an FWB 124.
The motivation
Before I begin describing the gun I want to tell you why I'm writing about yet another FWB 124. I have already written about so many of them! The last report was titled A shrine built for a Feinwerkbau 124 and ended in February of 2011. It was a 15-part report that probably turned many readers off because it went on too long. I vowed never to write about the 124 again, but that was before this year's Findlay show.
As you recall, Pyramyd AIR brought a lot of vintage airguns to the show that they acquired when they purchased a local dealer's inventory. One of the rifles they had on the table was this 124 Deluxe that I told Tyler Patner I thought would be the first to go. I had already snatched the Beeman R8, and this 124 was an equally desirable airgun. I purposely did not buy it, wanting to give somebody else the opportunity. Well, the rifle sat on the table for three-quarters of the show, and the price was reduced several times. I even told people about it and sent them over to see it!
When I went by the Pyramyd Air tables in the early afternoon and discovered that it still was there, despite a reduced price of $250, I just bought it. I didn't want it or need it, but when the stars align, you just make your move. My friend Mac taught me that.
What did I get?
As I mentioned, this is a 124 Deluxe, which is the rifle with sling swivels, a cheek piece and a checkered pistol grip. Other than that, there is not one iota difference between the Deluxe and Sport versions of the rifle. This rifle is an early one with a serial number below 14,000. I have owned them with numbers in the 40,000s, so this one is early. It has the black plastic trigger blade rather than the silver blade that Feinwerkbau put on later models. Personally I like the black one better and neither one affects the pull a bit, because the trigger operates through a leverage system.
I would estimate the condition is about 90 percent, but without the rifle in hand to examine that is as close as I will go. It has both the front and rear open sights, which is not that common these days. Once people start putting on scopes, the sights get lost and 124 sights are running at a premium today.
The front sling swivel was removed by some Bubba in the past. 124 swivels are for European 3/4-inch slings and Americans often replace them with one-inch straps for reasons I cannot fathom. You can't use a hasty sling on a breakbarrel rifle, so I fail to see any advantage to a heavier strap. But the deed was done and probably cannot be reversed because of the way the front swivel attaches to the gun (it's riveted on). They did install a quick-detachable sling swivel anchor to the barrel, which is the last place I want it. I don't use slings anyway, so I will either remove it or just leave it alone.
Now what?
Now we test the rifle. It came out of the same shop as the R8 so there's a chance the same grease monkey got inside and did his magic. I shot it during the filming of American Airgunner a few weeks ago, but that is all I've done with it. It's at home right now while I am on the road, so we will all have to wonder a while longer.
If the rifle is stock we know that the piston seal needs replacing. FWB 124 piston seals were made from a synthetic material that always degrades over time, so there is no chance it still works today. If it was replaced (and it probably was because it does shoot), the rifle may still shoot well. The good news is that Pyramyd AIR is the official Beeman dealer for all their high-end airguns and they have invested the money to recreate the 124's piston seal in a modern synthetic material. They also stock the 124 breech seal and the super-long 124 mainspring. Those are the three items that are needed most for an overhaul. So we are living at a time when this rifle can still be rebuilt to factory specs.
Why???
The question I ask myself is why did this rifle not sell at Findlay? Since I bought it, offers for the rifle have been streaming in to me, so I know people want them. And this one was priced so much lower than what they typically sell for. Were people worried about the condition? These air rifles are so rebuildable that you almost can't stop one. I once had just an action in the stock that I sold to a man who owned just the barrel!
The lesson
My plan for this one is to once again test it and then rebuild it. You will see how easy it can be to put one back on the road, though we don't even know if this one needs that yet. And after I finish I guess I will hold onto this one. I've owned about 15 of these over my lifetime — everything from the one in the box with all the parts (see the link above) to a beater I bought for $35 and rebuilt into a fine air rifle. I always think I don't need one and get rid of the one I have, then something comes up and I wish I had one again.
History
I'm putting the history last today, because the story of the acquisition was the most important part. I bought the rifle — not because I wanted it, but because at the low price it was selling for it needed to be bought!
The FWB 124 was an outgrowth of an earlier FWB model — the 121. Feinwerkbau made target rifles and pistols, and the 121 was their first foray into the world of sporing air rifles. This is a company whose barrels are renowned the world over. We talk a lot about Lothar Walther barrels but people only buy them because they can't get FWB barrels. So the 121/124 had no chance of being anything but accurate.
Long stroke piston
But FWB did something exceedingly clever with this rifle. They gave it a long piston stroke. That did two things. First, it gave the rifle a forward recoil that is so pronounced that the 124 is the poster child of forward recoiling air rifles! Second, the additional swept volume of the piston generated far more power than had ever been seen. The result was an easy-cocking breakbarrel with a muzzle velocity over 800 f.p.s. at a time when 800 f.p.s. was the top threshold for air rifles. The 124 started the horsepower races we are still seeing today.
Robert Beeman was very impressed by the 124 and he touted it highly in his colorful catalogs. He made many of us want one, and I bought my first one after returning from a 4-year tour in Germany. A couple years later the Beeman R1 came out and I was no longer king of the hill. That turned me into a dedicated airgunner (translate that as a crazy person) and I eventually wrote a book about the rifle that changed my life.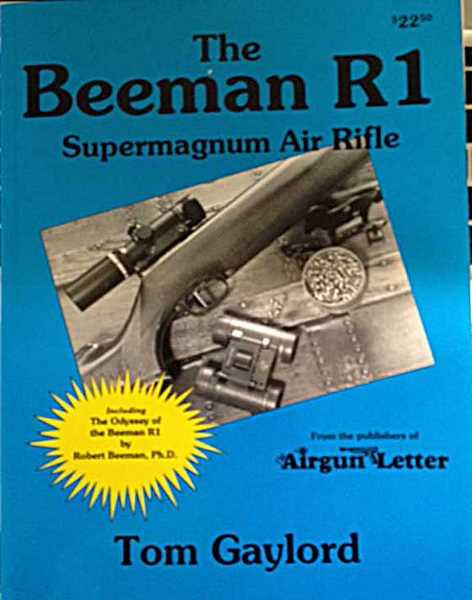 I wrote the Beeman R1 book as a partial homage to it's displacement of the FWB 124.
Summary
The FWB 124 is a classic air rifle. Like others in this class, it introduced some important things to the world of airguns. It its case it was the long stroke piston and breaking the 800 f.p.s. "barrier."
Hopefully this will be the last 124 I ever tune, and I plan to do it up right. I've seen everything from the $35 junker I resusatated to the "Queen Bee" rifle I once owned that is now some collector's treasure. My plan is to make this one the best of all.