by Tom Gaylord
Writing as B.B. Pelletier
This report covers:
A break
The real story
Fell into it
Oh, no!
The real story
Back to the future
The lesson
More
The point
Summary
A break
I need a break from punching holes in paper. Been doing a lot of that this week. Today I was all set to test the Slavia 618, but the next test is accuracy and like I said — I want to do something else.
As I was sitting at my computer trying come up with an idea for today, I got messaged that the parts for my .22 rimfire High Standard Sport King pistol had arrived in my mailbox. What's the story there?
Fell into it
Many years ago I was at one of the last gun shows I ever attended. I had two tables full of guns to sell and one of them was something I had priced at $450. I forget what it was — it was that unimportant to me. But my price was reasonable and there was some interest. One guy came by and asked if I would come over to his table and see if there was anything I would take in trade for it. So I did.
He had a Taurus model 62LA that was new in the box. It was stainless steel, which I don't like, but it was a slide action (pump) gun, which I do like — or so I thought! I never even picked it up out of the box. I could see it was like new. He saw that I was interested so he offered it to me. It was priced at $300 as I recall and I sort of stalled on that — my gun being priced reasonably at $450. I went back to my table and a few minutes later the guy brought by a High Standard Sport King pistol that he said he would throw in to sweeten the deal. Well, that sounded fine, so I agreed.


How can anyone look at this Taurus 62LA and not realize that it's a lever gun? I'm living proof that it can be done!
He brought the Taurus box over with the pistol and took his rifle away. My buddy Otho opened the box and looked at the Taurus and says to me, "I didn't know Taurus made a lever-action .22!"
Oh, no!
A lever action? Oh, no! I had paid so little attention to the rifle when looking at it that I failed to see the lever. I assumed it was a pump. I already owned a Marlin 39A that's the sweetest lever action .22 ever made and I sure didn't need another one! Certainly not a shiny silver one! Shazbat!
Otho told me he thought the Taurus might be worth some money, so when we got home he bugged me to look it up on Gun Broker. When I dragged my feet he looked it up himself. It turned out that the Taurus 62LA was the most desirable .22 rifle Taurus ever made and they were bringing $850 on Gun Broker. And they were actually selling at that price! So — I guess I fell into it.
I still have the rifle. It's still silver and I still don't like it, but since my information on it was at least 10 years old I looked it up on Gun Broker for this report. Maybe the bottom had fallen out and they were now going for nothing?
No, in May of this year there were 39 bids on one in the same condition as mine, which is almost new in the box. That one sold for $1,681.00. Apparently Taurus only made the rifle one year (2006-2007) and they are quite rare.
The real story
But that's not the story today. The real story is the other gun — the High Standard Sport King pistol that sweetened the deal. It's a blued steel handgun and I had high hopes for it. But alas, it didn't work. The magazine is sticky and doesn't feed. So I put it aside and thought that I had been on the bad end of a deal once again.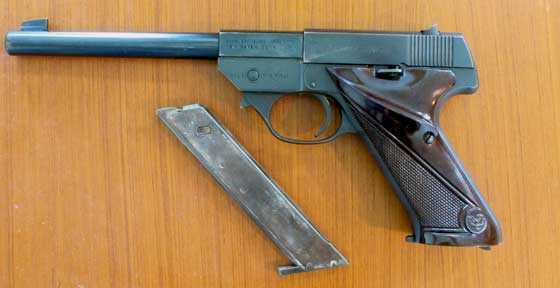 High Standard's Sport King is a fine old semiautomatic .22 pistol.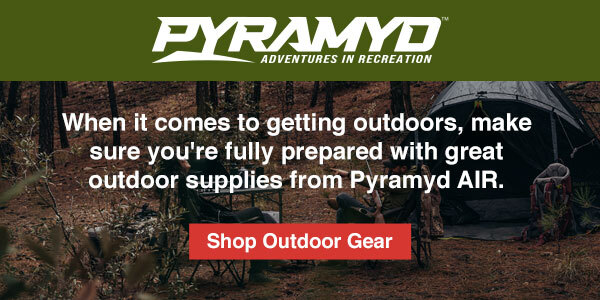 Back to the future
But my neighbor, Denny the woodworker, has fallen in love with my Ruger Mark II Target Pistol. He has taken it to the range a bunch of times and a pistol that wasn't clean to begin with started to malfunction. It needed to be cleaned and lubricated. I HATE disassembling that pistol. It comes apart easily but it is a royal bear to assemble — or that was my impression. So, on to You Tube I go and when I "remembered" the assembling problem. It was easy enough to solve. Result, clean pistol that's lubed up and ready to go, Denny. But on You Tube a guy remarked that he wished that Mark IIs were as easy to assemble as High Standard Sport Kings. Hey! I have one of those!
Long story short I got it out and remembered the sticky mag, so I ordered a good one off Ebay. Then I disassembled the pistol which is dirt-simple to do and found it had a broken firing pin and was missing a firing pin return spring. Another order for the two parts and a week later the pistol is back in business. I fired three long rifle cartridges wiuthout failure. For about $75 I put the "deal sweetener" pistol back in action. And Type 1 High Standard Sport Kings in excellent condition like mine are fetching about $400 and up these days.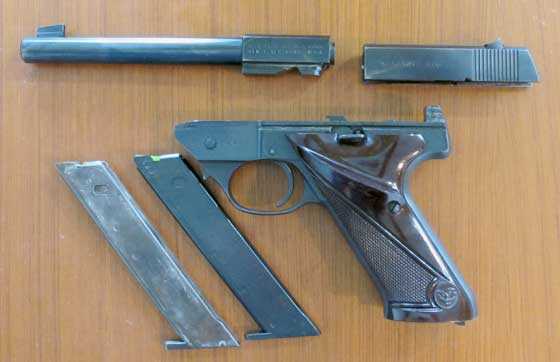 The Sport king comes apart in less than 10 seconds and goes together just as fast. It was designed for that.
The lesson
The lesson is — don't panic. If you get into a bad deal, sit on it awhile. Not everything that starts out bad ends that way. Remember those two Slavia 618s I got? One has a bent rear sight and the other needs to be rebuilt. But the first one is shooting better than any other 618 I have seen and, if I wasn't tired of putting holes in paper this week, you'd be reading about it right now.
More
I have more to say. When I go to an airgun show with a single purpose in mind I usually get skunked. Let's say I am there to find an FWB 124. There are two at the show. One is a deluxe model that's like new in the box with all the paperwork. The seller is asking $800. The other one is a rusty beater sport model without sights that the seller wants $275 for. In my book, both rifles are a bit too high. But that's not my point. My point is on another table at the same show a guy has a very nice-looking Hakim that he only wants $150 for. Seventy-five percent of the buyers in the hall are looking for a .30-caliber FX Impact with a 700 mm barrel. They aren't interested in old pellet rifles and they could care less about that beat-up old Egyptian air rifle with the Arabic writing painted on the stock.
Well, I got skunked on the 124 I came for, but I have the money, so I take the plunge and buy the Hakim. I ask the seller if I can leave it on his table because I still want to walk around the show for a few hours.
About a hour later a guy taps me on the shoulder and asks if I own that Hakim that's sitting on that table over there. I do and we strike up a conversation. Turns out he brought his deluxe FWB 124 with a scope to the show to see if he could swap it for a nice Hakim. We both walk to his car, I look at the rifle, which is exactly what I want, and we swap — straight across!
But here is the deal. Instead of all of this happening at the one show — wouldn't that be nice? — it takes three shows over four years. Good things come to those who wait!
The point
My point today is obvious — I hope! Relax on your desires and let the good things come to you. Keep your eyes open for the deal of a lifetime. A friend who was very good at doing this once told me that the deal of a lifetime comes around about every 18 months. I will add that a doorbuster deal happens a lot more frequently and good deals are everywhere. I have to brush them off frequently to keep them from clinging to me!
Summary
Okay, I get it. You are a young man with a young family. You don't have two spare dollars to rub together. But you are a nice guy who mows the old widow's lawn every week. She makes you cookies in payment. But one week she asks if you know anything about old guns. You do and she asks if you would like that old rifle that's up in the attic. Her husband put it up there so the grandkids wouldn't fool with it and that was ten years ago. She can't climb the fold-down ladder anymore but you go up and find a dusty Winchester 427 that cleans up to near-mint. Next to it is a Mossberg pump shotgun that she forgot all about. Please take both of them she says — she'll feel better knowing they are not in her house, but with someone who cares.
What goes around…