by Tom Gaylord
Writing as B.B. Pelletier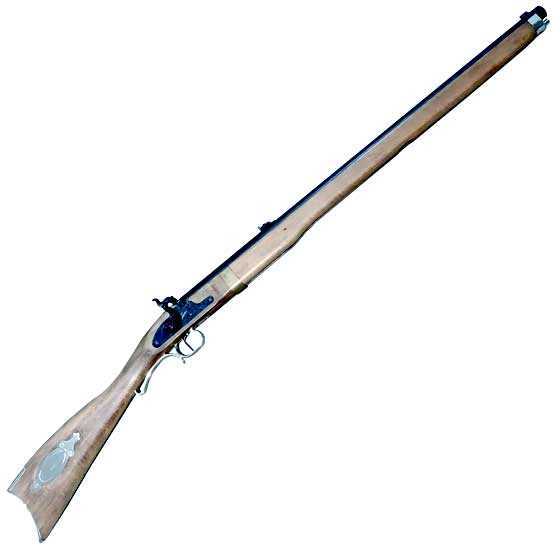 Pioneer BB76 BB gun.
This report covers:
1976
Getting ready to shoot
This is a big gun!
The firearm
And the key!
Look for them new in the box
Broken
Summary
I've got a strange one for you today. It's a copy of a copy! This must be one of the strangest lookalike airguns ever made. And it copies a firearm that is itself just mimicking an era, without copying anything in particular.
1976
The American Bicentennial in 1976 was a gala year-long celebration. Grand parties were held and everyone was euphoric that the nation held together for 200 years. There were no end of special bicentennial commemorative items available. Even the airgun community had one — today's topic gun, the Pioneer model BB76 BB gun. It is a 50-shot repeating spring-piston BB gun that cocks via a concealed underlever. It looks like a percussion rifle from a century earlier, and I think it was supposed to resemble a flintlock rifle of one additional century earlier. I guess most people don't know the difference between a flintlock musket and a percussion rifle. read more