by Tom Gaylord, a.k.a. B.B. Pelletier
Part 1
Part 2
Part 3
Part 4a
Part 4b
Part 5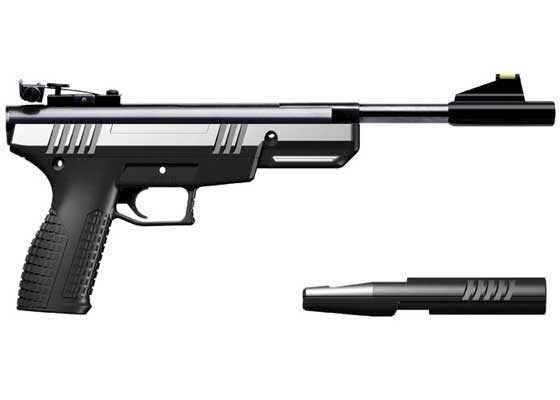 Benjamin's new Trail NP breakbarrel pellet pistol, with cocking aid removed.
We're certainly getting a good look at the Benjamin Trail NP pistol! While the title says this is Part 6, it's actually the 7th report because Part 4 was so large it had to be broken into two parts.
Let's look at the performance of the pistol after break-in. This test pistol has been shot so much that it's now broken in, so today we'll look at the velocity. Crosman says in the owner's manual that the pistol needs several hundred shots before it's fully broken-in, and this gun certainly has that many shots through it.