by Tom Gaylord, a.k.a. B.B. Pelletier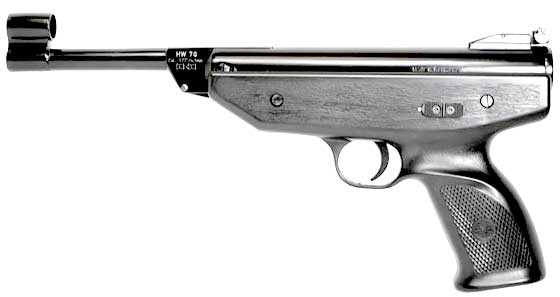 Beeman's HW 70A breakbarrel spring pistol.
Remember that I said I would return and do another accuracy test of the Beeman HW 70A pistol because I didn't test the best pellet seated? I felt a little guilty about missing that; but after my wife, Edith, got done with me, I felt really guilty. Good job, Edith!
Today is a revisit to see the effects of deep-seating the best pellet, which you may recall was the Beeman H&N Match. The other two pellets I shot last time aren't in the running, so they don't get retested.
However, a reader commented that his HW 70A really likes the JSB Exact RS dome, so that one got tested, too. read more