by B.B. Pelletier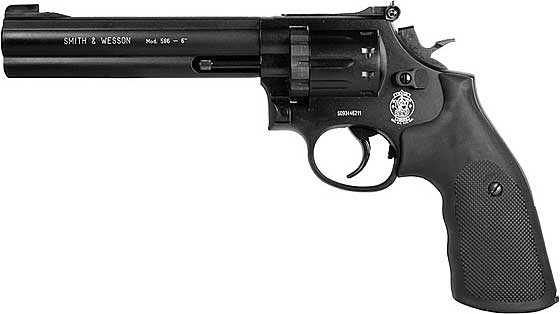 Smith & Wesson 586 pellet revolver is a classic for airgunners who like shooting pellet pistols.
Let's look at the velocity of our Smith & Wesson 586 with the 6-inch barrel. But before I get to that, let's first look at the trigger-pull.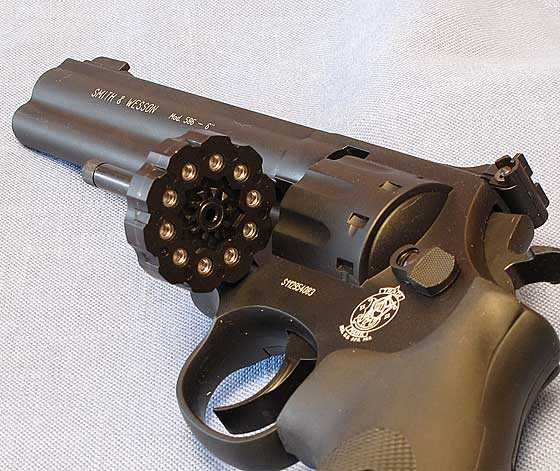 Here's the revolver with the cylinder open. It's easier to remove the circular clip from the crane and load it separately than to load it while it's still in the gun like this.
This test gun has the most variable trigger I've tested recently. In the double-action mode, it breaks between 8 lbs., 10 oz. and 9 lbs., 6 oz. In single-action mode, it broke somewhere between 5 lbs., 1 oz. and 6 lbs., 10 oz. That's a broad range in either mode, yet when I hold the gun and pull the trigger normally I can't feel the difference. So forget what the numbers say — the trigger feels remarkably stable and even light! read more