by Tom Gaylord
Writing as B.B. Pelletier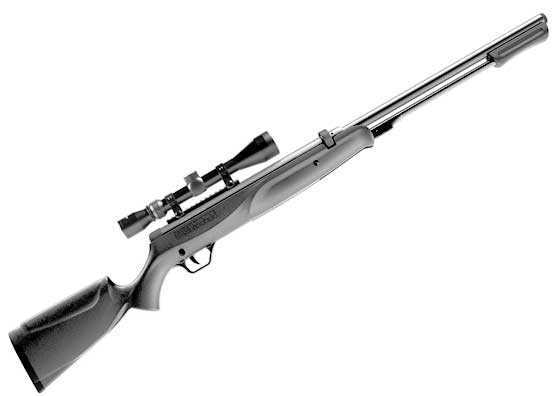 Umarex Synergis underlever repeating gas piston rifle.
This report covers:
Mount the scope
The test
Sight-in
Discussion
Next group
RWS Superdome
Air Arms Falcons
Last group
Second discussion
Summary
Today we begin testing the Umarex Synergis for accuracy. There's been a lot of interest in this budget underlever repeater and today we find out if it's worth consideration. Up to this point the rifle has tested out very well.
Mount the scope
The 3-9X40 scope comes in a separate package, with the rings separate in another box inside the scope box. The Synergis has a Picatinney rail on top of the spring tube, so it's quick and easy to attach the rings. They have two-screws per cap so there is no trick to tightening them. Just do it gradually all around. read more