by Tom Gaylord, a.k.a. B.B. Pelletier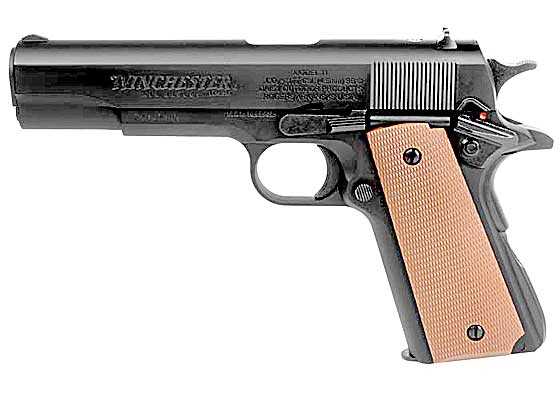 The Winchester semiautomatic BB pistol is an attractive M1911A1-style BB pistol. It's also accurate!
You know how I always say that if a gun is accurate it covers a multitude of sins? It doesn't happen that often, but today we will be looking at a BB gun that is without sin! Sorry to put the conclusion at the beginning of the report, but this test was a real eye-opener for me, and I want to pass along those feelings to you.
I know there are a few of you who are on the lookout for a good BB pistol that can be used for target shooting and firearm handgun familiarity training. I think this Winchester 16-shot semiautomatic BB pistol is one of them! read more