by Tom Gaylord
Writing as B.B. Pelletier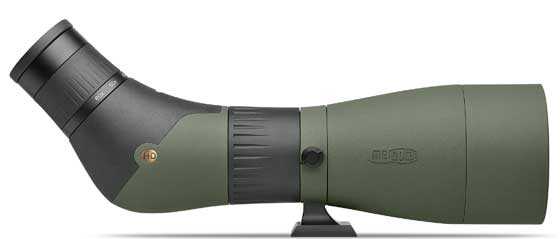 MeoPro 80 HD spotting scope from Meopta.
This report covers:
Sometimes you just have to pay the price
So what?
My tale of woe
Meopta
The scope
Not a fair test
My evaluation
Today's report is about a piece of equipment that has been central to my entire shooting career, yet one that has troubled and eluded me the entire time — a spotting scope. In fact, I have written about this subject before, through few of you probably remember.
Years ago I told you how I paid more than retail (in a trade) to wrest a Burris spotting scope away from a friend, after seeing how clear and sharp it is. That scope might have been the pick of the litter (it probably was) — performing well beyond the Burris spec for their $250 scope, but what do I care? It's clear and sharp and lets me see tiny .22-caliber bullet holes in a black bullseye at 100 yards on a sunny day. In short, it does the job — sort of.