by Tom Gaylord, a.k.a. B.B. Pelletier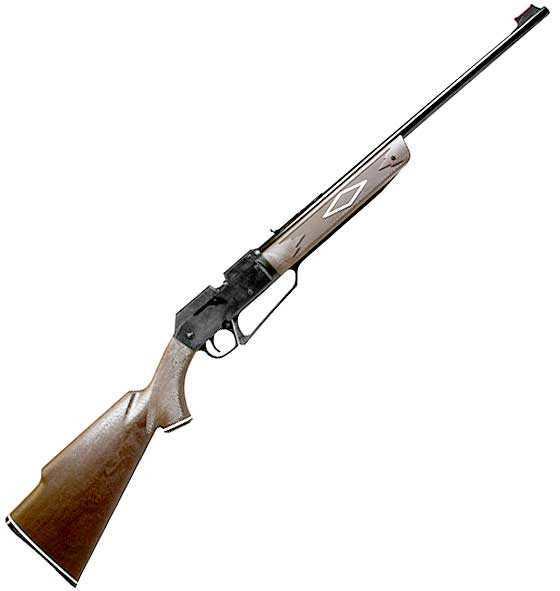 The Daisy 880 multi-pump is a classic.
This report addresses:
• Examining a new Daisy 880S sent from Daisy for this report.
• Examining the test data Daisy sent with the rifle for pellets and BBs.
• Running the same velocity test as I did for the first two 880s tested.
• Testing this new rifle with RWS Hobby pellets.
• Testing the new rifle with BBs.
This test is unprecedented. In Parts 1 and 2, I tested my own Daisy 880; and when it failed to achieve the velocities several readers felt it should, I ordered and tested a second brand-new 880 supplied by Pyramyd AIR. That rifle also failed to live up to the velocity claims. When there was a question about whether all 880s are Freimarked (the letter "F" inside a pentagram is marked on the outside of a gun to indicate it develops no more than 7.5 joules of energy at the muzzle) for the German airgun market, I asked Joe Murfin, vice president of marketing at Daisy, to clarify this for us. He assured me that all 880s and their related variants are Freimarked, but that the mid-500 f.p.s. velocities I had gotten from both airguns was on the low side.
Joe had his Quality Assurance Manager inspect an 880 and send it to me for independent testing. This will be the third 880 I've tested in this series. Regardless of the outcome, it will be the last one. I tested both previous rifles with 7.9-grain Crosman Premier pellets, and I'll also test this rifle in the same way. Naturally, Daisy didn't test it with Crosman pellets, but they were kind enough to include a test sheet that unfortunately doesn't specify which pellet they used. I will, therefore, test the rifle with Premiers, so we can compare it to the previous tests. Then, I'll test with lightweight lead pellets. I'll also test it with Daisy Premium Grade BBs, and we can compare my results with the velocities they got with what I must presume are also BBs.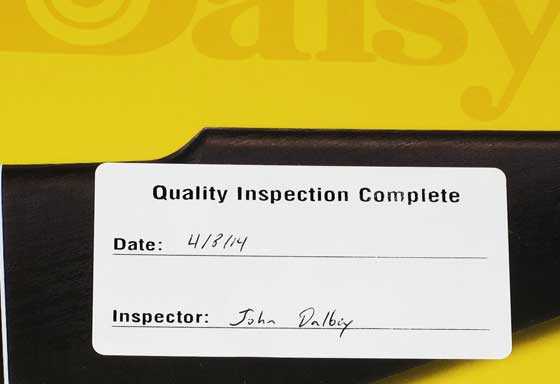 The Daisy 880S I'm testing today came with this inspection sticker on the outside of the box.
The rifle they sent is actually an 880S model that comes with a 4X15 scope. After velocity testing and 10-meter accuracy testing with open sights, I'll mount the scope and finish shooting at 25 yards. They sent test targets that I'll show when we get to accuracy testing.
Test data submitted
Inside the box was a sheet with two velocity test strips. There is no indication of what pellets or BBs were used to create these test numbers, but I'll assume the higher velocities were achieved with Daisy Premium Grade BBs, and the lower velocities were obtained with lightweight lead pellets. I have Daisy BBs, so I can test them in the rifle; but lacking knowledge of exactly which pellet was used, I used an RWS Hobby wadcutter. At 7 grains, it's about as light as lead pellets get.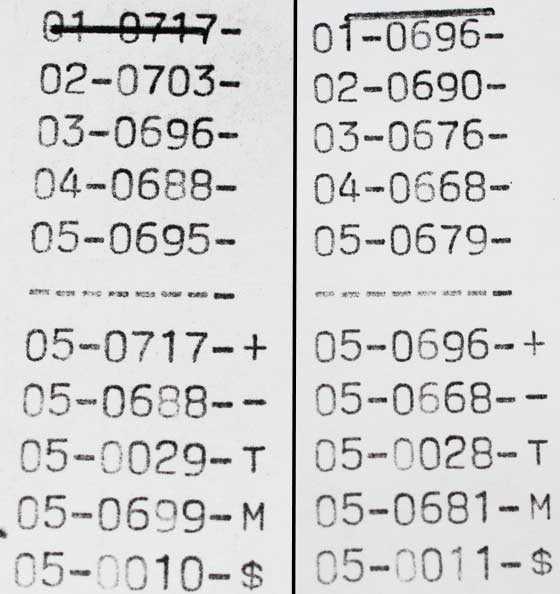 The two tapes Daisy sent with the rifle. On the left is what I presume to be the velocity with BBs and on the right I presume is the velocity with lead pellets.
To put numbers on this, Daisy got an average of 699 f.p.s. with steel BBs (with a 29 f.p.s. spread) and 681 f.p.s. with lead pellets (with a spread of 28 f.p.s.). We will keep that in mind as I test the rifle.
My velocity tests
I tested the 2 other rifles with 7.9-grain Crosman Premier domes, so it seems only reasonable to continue that test with this rifle.
Pumps   Velocity
2            381
3            457
4            510
5            547
6            576
7            603
8            609
9            622
10          656
If you compare this test to the two rifles that went before, you'll see that this rifle is considerably more powerful. Also, there was no tapering off of the velocity as the pump strokes increased, the way there was with the last new rifle I tested. True, the amount of velocity increase wasn't as great as the pump strokes increased, but it always went up.
Next, I tested the rifle with 10 shots on 10 pumps each. In other words — as fast as the rifle could go. Again, this was with Crosman Premier lite pellets. A few early shots went slower; but then the power ramped up, and the rifle gave me what seemed to be its best. The average velocity with the Premier lite pellet was 645 f.p.s. with a spread from 624 to 660 f.p.s. — a total of 36 f.p.s. That works out to 7.3 foot-pounds of muzzle energy.
We can't compare the velocity of this pellet against what Daisy has provided, because we don't know the weight of the pellet they used. So, a second test was needed. This time, I used the RWS Hobby pellet that, at 7 grains, is about as light as .177-caliber lead pellets get. It should give numbers higher than the Premier.
Indeed it did! The average velocity with Hobbys was 680 f.p.s. The spread went from a low of 671 to a high of 686 f.p.s., so just 15 f.p.s. And notice how close my numbers are to the Daisy tape on the right. I'm getting essentially the same results Daisy got.
On to BBs
With what I presume were BBs, Daisy got an average velocity of 699 f.p.s. and a spread of 29 f.p.s. I assume this is also with 10 pumps per shot.
I got an average of 676 f.p.s. with a spread that went from a low of 669 f.p.s. to a high of 680 f.p.s., so the total variation was only 11 f.p.s. The average seemed a bit slow in light of the Daisy numbers, so I oiled the felt washer behind the pump head with Crosman Pellgunoil. After that, I got 3 shots at 712, 710 and 708 f.p.s., respectively. I didn't bother rerunning the test, as it seemed the rifle was performing up to snuff with the oil. That's another reminder of just how important oil is to a multi-pump's operation.
Evaluation thus far
Here we are on Part 4, and it normally takes only 2 parts to finish the velocity test of a gun. This has been an interesting exercise, and I know I've learned from doing it.
Next up will be the accuracy test with both pellets and BBs. I'll test BBs at 15 feet and pellets at 10 meters — both using open sights. Following that, I'll mount the scope that came with this rifle and back up to 25 yards for a final pellet test.
My thanks to Daisy and to Joe Murfin for providing the test rifle for today's report. The results indicate this rifle is representative of the gun many of you have received. And, it represents the rifle everyone can expect to receive when they order a Daisy 880.