by Tom Gaylord
Writing as B.B. Pelletier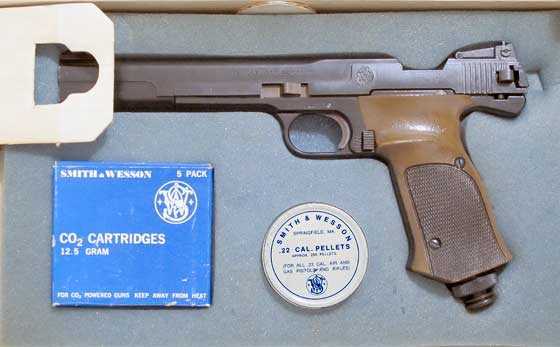 A very early S&W 78G air pistol. Though the picture looks matte because of lighting, this is one with glossy paint. It's like new!
This report covers:
Oh, oh!
BB is fine
Parallax!
Peep sight
Back to the S&W 78G
Velocity
Power adjuster
Hades string two
My other 78G
Crosman Premiers
Low power setting?
Trigger
Shot count
One final test
Summary
I mounted the UTG Micro Reflex dot sight on the IZH-61 and prepared to shoot it at 10 meters, rested. I had to remove the front sight so the dot had a clear view of the target. The rear sight was just adjusted as low as it will go and was out of the way.
Oh, oh!
BB has slipped a cog everyone! He hasn't even read the title of his own report!
BB is fine
No, BB hasn't slipped a cog. He spent 90 minutes with the IZH-61 this morning, trying to shoot groups with a dot sight and failed to do so. His failure is your benefit, because he has some interesting information to share. read more