by Tom Gaylord, a.k.a. B.B. Pelletier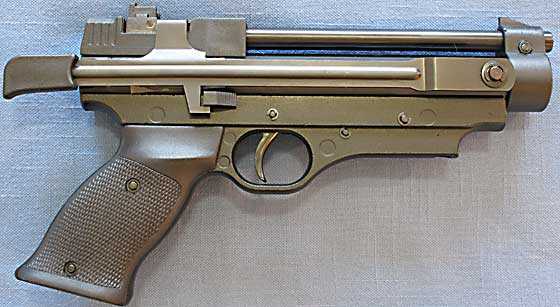 The Cometa Indian spring-powered air pistol is a powerful, big airgun.
Today, I'm testing the accuracy of the Cometa Indian air pistol. There's been a lot of interest in this pistol, partly because it isn't familiar to many of you — but mostly because of the power, the easy cocking and the value it represents.
I tested the pistol at 10 meters, using 10-meter pistol targets and a rested hold. For most of the shooting, my hands were forward of the bag, but I did do one experiment where I rested the pistol directly on the bag — and that I'll address later.
This is a different air pistol
Before I start telling you about the results, I'd like to describe some things about this pistol that are different. For starters, the loading process is a bit fiddly, and I never quite got used to it. You have to put a pellet in the trough behind the breech, and I dropped more than a few of them during the 90-shot session. The rest of the cocking and loading process is learned very quickly. read more