Customer Reviews for Beeman Gas Ram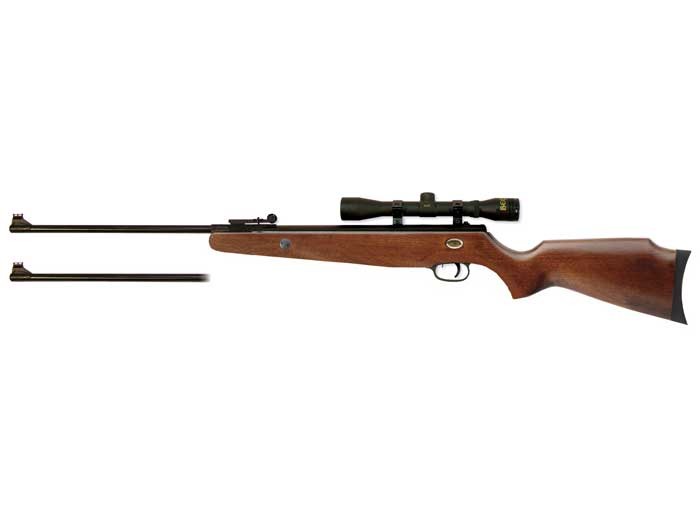 Create an online review   and share your thoughts with other customers
The most helpful favorable review
6 of 6 people found the following review helpful:
By Fred from USA on 2016-01-28 19:18:42
Things I liked: Gorgeous wood stock with a feel of precision right up there with its German (coil spring) counterparts. Accurate enough provided you have knowledge of the "Artillery Hold".and if your the kind of person that can't make a decision in life this one is perfect for you as it can shoot both .177 and .22 by swapping its barrel out. I would say use one caliber for one season then switch over to the other the next. as opposed to switching out once a day.
Things I would have changed: Beeman can keep the scope as it doesn't reflect the extream quality of the rifle its shipped with. (overall image would have been better if it wasn't included)
What others should know: This is an overseas build model, as such the barrel is lined with grease. (To maker the trip to the U.S. without rusting) Take at least five q-tips and break them in half, send them through the barrel with a wooden dowel or cleaning rod until they come out clean then clean up the breach face with q-tips to remove any traces of grease. This rifle will still diesel like crazy with the first 50+ shots but I can't imagine what would happen if you failed to clean the barrel first.
The most helpful critical review
0 of 0 people found the following review helpful:
By Michael from USA on 2019-11-18 09:06:48
Things I liked: Nice looking gun. Felt very solid.
Things I would have changed: I would not get a changeable barrel gun again cuz you have to sight in every time you change barrels.
What others should know: Both barrels had a slight pit inside the barrel where the set screw locks the barrel on. you could actually feel it when running a tight cleaning patch thru the barrels. .177 barrel had rust in it.same gun is around $50.00 cheaper at Walmart.