by Tom Gaylord
Writing as B.B. Pelletier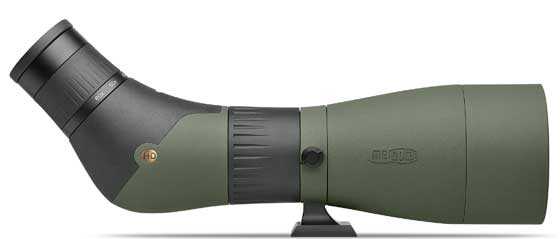 MeoPro 80 HD spotting scope from Meopta. Image provided by Meopta USA.
This report covers:
Bright and sharp
Not-so-smart phone
Real image
Second test at 200 yards
What's next?
Photos through the scope
Today I will describe how the smart phone worked with the MeoPro 80 HD spotting scope. First I will report that the Permatex epoxy I used is holding fine. I took the spotting scope and smart phone adaptor to the range and it held the phone perfectly. So, that part works.
First I set up the scope on my Bogen medium-format camera tripod. It is rigid on that mount, which it has to be to see bullet holes in black bullseyes at 200 yards. And the Bogen tripod is as smooth as the scope, allowing perfect alignment with the target.