by B.B. Pelletier
Announcement: JrSquirreler is this week's winner of Pyramyd Air's Big Shot of the Week on their facebook page. He'll receive a $50 Pyramyd Air gift card.
JrSquirreler shooting his Crosman Nitro Venom Dusk .in 177 caliber using the artillery hold.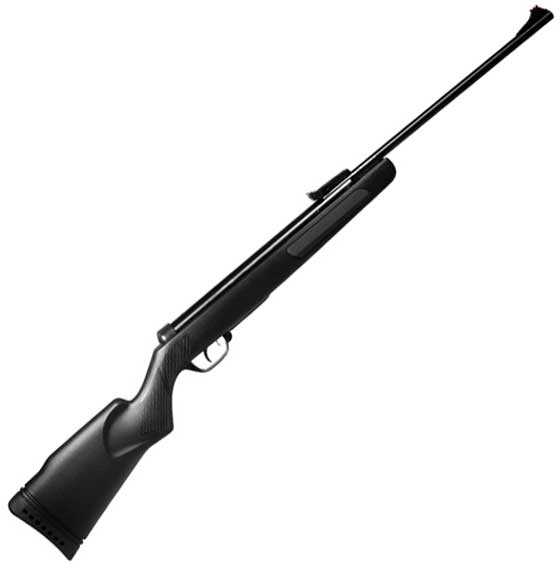 It's medium-sized and lightweight. The velocity in .177 is 825 f.p.s. The BSA Comet is a different air rifle.
Today is velocity day, and I must say there have been a lot of comments about this BSA Comet. Many people believe that it's nothing more than a Gamo in disguise, and they're prepared to see Gamo performance, which wouldn't be up to the same standard as BSA in days gone by. The gun was made for BSA rather than by BSA and it looks a lot like a Gamo, so these folks are probably right about who made it. But for the price tag it carries, I expect to see a lot more performance.
Cocking effort
The first thing I did was measure the cocking effort, because as I mentioned in the first report, there was no number given in the specs. I measured the effort on a bathroom scale. If you're interested in how this is done, watch this Airgun Academy video.
The BSA Comet cocks with 33 lbs. of force. The cocking stroke is rough, as though the inner parts are not well-lubricated or are roughly finished. It felt like a gun that has a lot more power potential than what s advertised.
7.9-grain Crosman Premiers
The first velocity test was with Crosman Premier lites, the 7.9-grain dome that we usually use as a standard test pellet. In this rifle, they averaged 793 f.p.s. with a spread that ran from 787 to 796 f.p.s. There were a couple powerful detonations in the beginning before the rifle settled down to normal. At the average velocity, the rifle generates 11.03 foot-pounds with this pellet.
7-grain RWS Hobbys
Next, I tried the 7-grain RWS Hobby pellet. Before the non-lead pellets were around, this was the standard pellet we used for high velocity in airguns. In the Comet, Hobbys averaged 850 f.p.s. The range went from a low of 840 f.p.s. to a high of 874 f.p.s. I noticed an increase in vibration when Hobbys were shot, so they're probably not the best pellet for this rifle. They generated an average of 11.23 foot-pounds.
By the time I was finished shooting the Hobbys, my office smelled like a lumberjack kitchen where bacon has been frying for hours. I haven't smelled that odor for many years, but it put me in mind of all the Chinese spring airguns I've tested. They always dieseled a lot and smelled this way, too.
JSB 8.4-grain Exact domes
The last pellet I tried was the JSB 8.4-grain Match Diabolo pellets. Despite the misleading name, these are not match pellets at all, but domes. They're usually very accurate in most spring-piston airguns, and I'll be sure to try them in this Comet.
They averaged 766 f.p.s., and the spread went from 758 f.p.s. up to 774 f.p.s. At just 16 f.p.s., that was the tightest spread I saw in this test and it's indicative of a pellet the powerplant likes. It's also a sign that the gun is settling down and not detonating as much. The gun vibrated a lot less with this pellet than with the Hobbys. This pellet generates an average 10.95 foot-pounds of energy.
Trigger-pull
And a pull it is. This trigger, which is supposed to be adjustable, really doesn't adjust so you would notice it. The two-stage pull is one that allows you to remove a part of the stage two pull by pulling part way then relaxing your finger. When you come back on the trigger, the second stage is now where you left it. So, the loooooong creepy second stage can be pulled off progressively, if you like.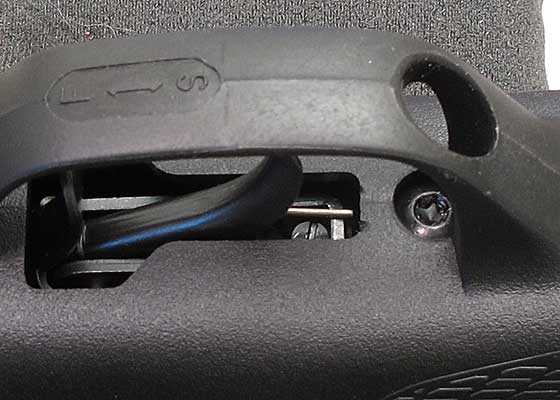 The single trigger adjustment screw is buried so deep inside the trigger unit that you have to remove the stock to get at it. I did, but despite gross adjustment, I felt no change in the trigger-pull.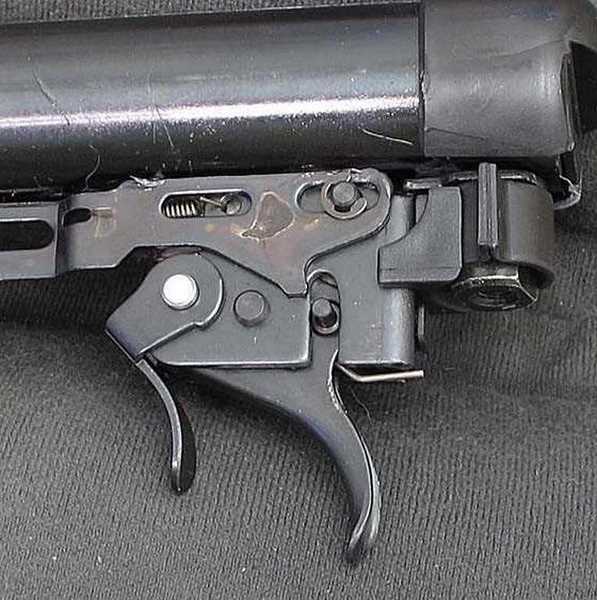 The BSA Comet trigger that I promised to show you. It's definitely descended from a Gamo trigger, but it appears more modular and modernized than Gamo triggers I've seen. The large bar that extends off the the left at the top of this trigger is part of the anti-beartrap device.
It felt much heavier than it is. My RCBS trigger-pull gauge says the sear releases at 3.5 lbs. every time. Of course the fact that the safety is entirely manual and does not come on during cocking is a big plus.
Current observations
I'm now feeling ambivalent about this rifle. I still like the light weight, but the buzzy firing cycle and creepy trigger don't do justice to an airgun in this price range. It'll redeem itself if it turns out to be accurate without the need for a lot of technique.