by Tom Gaylord, a.k.a. B.B. Pelletier
Part 1
Part 2
Part 3
Part 4
Part 5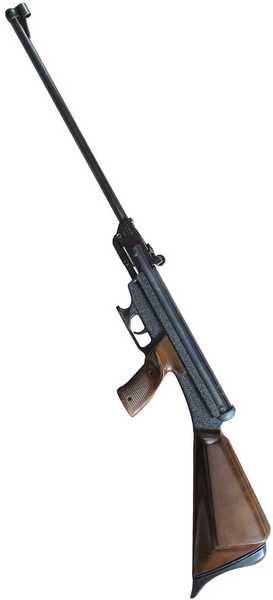 El Gamo 68 is a futuristic breakbarrel from the past.
I last reported on this rifle on August 8 of last year. And that was Part 5! I had just tuned the rifle with a new mainspring and proper lubricants and was wondering what the changes would be. I was ready to report on it several months ago when I discovered that it wouldn't cock. After fiddling with the trigger adjustments awhile with no success, I set it aside and moved on — thinking that the gun would need to be disassembled.
I disassembled it last week and discovered there was nothing wrong! The sear was working properly, or at least it seemed to be when I played with it as the gun was disassembled. I relubricated everything and put it all back together and was going to write Monday's report on it. But the trigger still didn't work! ARRGH!