by Tom Gaylord
Writing as B.B. Pelletier
This report covers:
I like old airguns
Garand
Peabody
What about old airguns?
Hakim
Falke 90
FWB 124
Summary
Today I am writing about something that moves me as a shooter and as a writer — old guns. Because this is an airgun blog I will talk about old airguns, too, but even old firearms really get me excited. Why is that?
I like old airguns
I have been holding off on a special blog series about a Webley Mark VI pellet revolver with a battlefield finish that I have had on order since June. See — BB has to wait, just like everybody else. This revolver also comes in a plain blue finish and a silver finish that I guess passes for nickel, but it's the battlefield finish that I want. Guns with the two other finishes are in stock and have been for months — only the battlefield finish is backordered. Why is that? Why is it that more people want something that looks worn and used, rather than something brand new and pristine?
Several months ago I showed you a target that was shot by a Webley Mark VI firearm. The point of that blog was that bullets that fit the bore of the gun are more accurate than bullets that don't fit. Seems obvious, but until you see it for yourself it escapes most people. If the caliber is .45 they think any .45 bullet will work.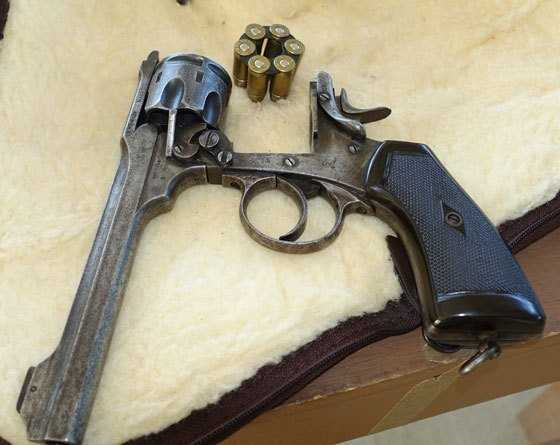 This .455 Webley Mark VI firearm was made in 1916 for WW I. As you can see, it has an original "battlefield finish."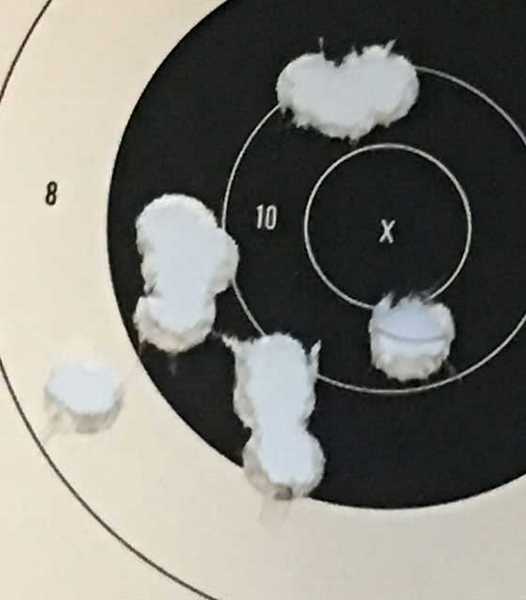 That worn revolver put 10 bullets into this group at 15 yards.
The point of that report was that bullets that fit the bore are more accurate than bullets that don't fit, but a second point that was never stated was sometimes tired-looking old guns can be accurate! In fact it has been my pleasure to own a number of tired old firearms and airguns that could all outshoot me.
Garand
Let's first consider the M1 Garand. I have owned 5 of them over the years and all have been extremely reliable. Most were also quite accurate. Not MOA accurate, but Minute of Bad Guy accurate.


My old M1 Garand is another example of an old gun that can shoot!
Peabody
Another fine old rifle I had was an 1867 Peabody. It was chambered for .45/70 and with care and good handloads it was accurate. The Peabody was an American rifle that the Swiss modified to make their famous Martini Peabody that became famous around the world.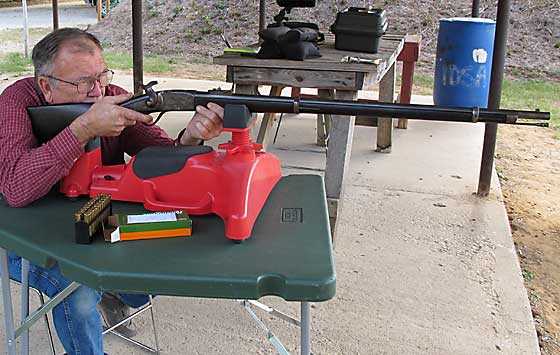 The Peabody rifle was accurate. It was the forerunner of the Swiss Martini Peabody that is known around the world.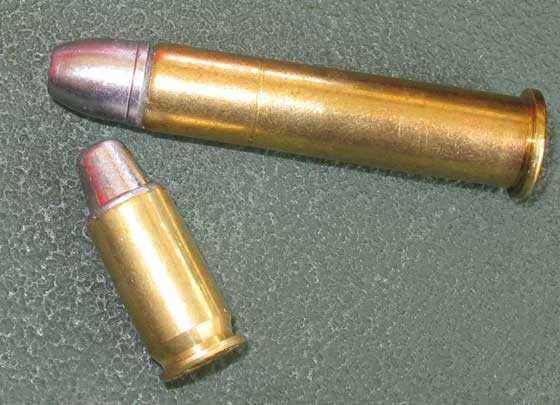 The Peabody fires the .45/70 cartridge on top. Below is a .45 ACP from a 1911 pistol.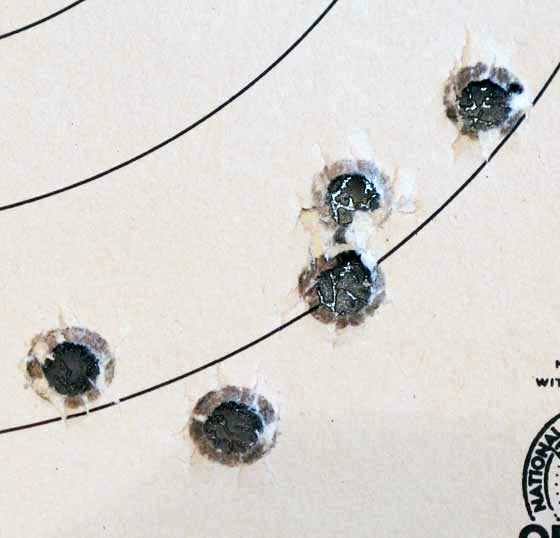 At 50 yards the Peabody rifle could put them in there!
What about old airguns?
RidgeRunner, get ready to mount your high horse, because this one's for you. Old airguns are just as pleasant as old firearms. Over the years I have shown you plenty of vintage airguns that could shoot up a storm!
Hakim
I'll never forget the first Hakim air rifle I ever owned. It looked like it had been set on fire and put out with a hatchet, but boy, could it shoot! I have owned close to 20 of those old Egyptian air rifles since then and they all shot about as good. My current Hakim is one I bought at the Findlay show many years ago. It's in a custom walnut stock that's so pretty I probably will hold onto it.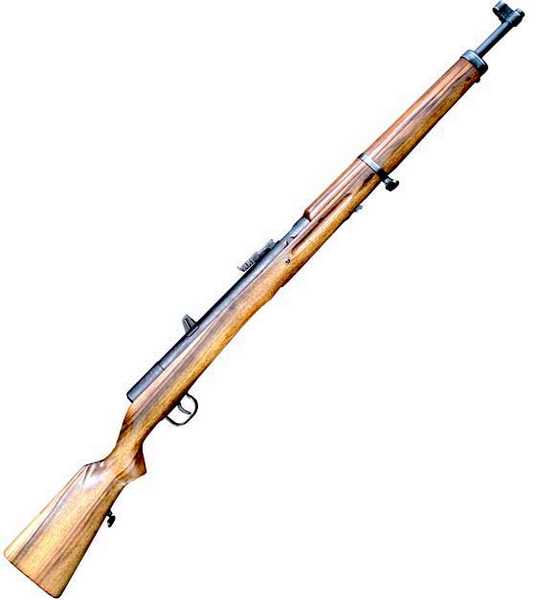 My current Hakim air rifle has a gorgeous walnut stock.
Falke 90
And who can forget the super-rare Falke 90 I "bought" at the old Roanoke airgun show. I put the word bought in quotes because this rifle was thrust on me by the seller. He wanted to see what I could do with it.
When I got it, the stock was broken and initials were carved into the forearm. And the gun didn't work. Former reader Vince fixed the action in a guest blog and got it working again and then I spent the money to have the original stock restored. It turned from an ugly duckling into an elegant swan.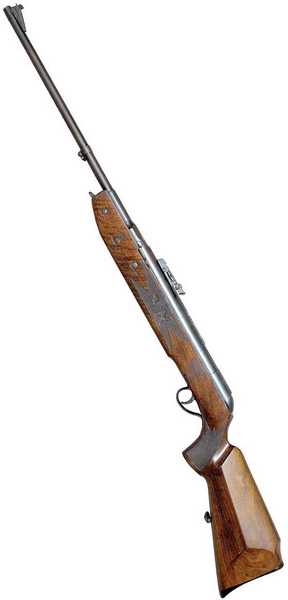 As I bought it, the Falke 90 stock was dark and broken in places.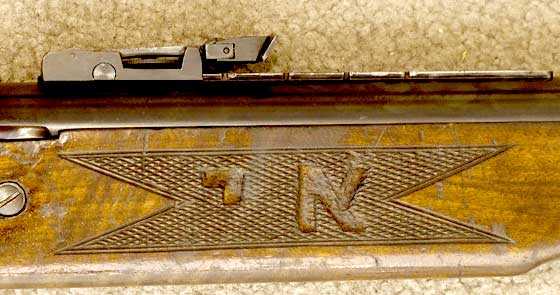 The forearm on both sides of the stock had initials carved into the wood.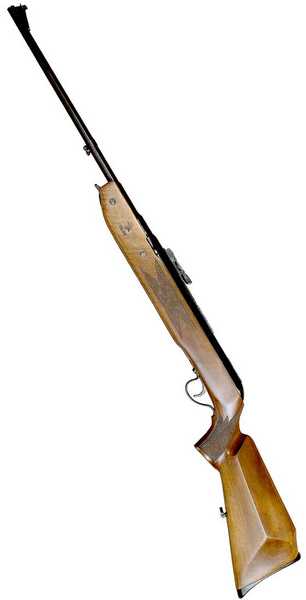 After restoration the initials were gone, the checkering was redone and all the breaks were repaired.
You can read the whole story of this rifle in one report. And, in Part 1 of that report, there is a link to the first test report where I got the rifle and had if repaired. There are other links in those reports to the repairs that Vince did, plus the story of the rifle's purchase, so that's an entire lesson of its own.
FWB 124
If that doesn't convince you that I like old airguns, there is the record 15-part report I did on the FWB 124. Those 15 reports took me about a year to publish, and they were not the only articles I have done on the 124. There is also a 5-part report I did on the 124 I bought at the Findlay show. And that one isn't even all I have written. There is another handful of articles I have written about the 124 over the 13+ years this blog has been published. So it's clear that I like the airgun!
But here is the deal. The most powerful 124 I ever tuned was not one I owned but one I did for my buddy Mac. It turns out that 124s often have a tapered compression chamber that prevents them from being as hot as their design would seem to support. And I don't care! I like them for how they shoot — plastic triggers and all! I once owned the beautiful Queen Bee 124 that was initially made for Mrs. Beeman, and even though it was finely tuned, as well as dro-dead gorgeous, I like the one I have now even better. It has the original open sights and that's the way I like it set up!
Summary
People will tell you that they like the wood and steel of the old airguns, but I think it's a lot more than that. You can get wood and steel in a TX 200 MkIII today — and you should if you like classic air rifles. The point is — my liking older airguns and firearms is a lot more than how they are made. In some cases it's about where they might have been, like the Webley Mark VI revolver and the Peabody rifle. In some cases it's what they are — like the Hakim. And in some cases, it's for many different reasons that I don't have the words for — like the 124 (I like the way it shoots, the ease of cocking, the accuracy, the smoothness after it's tuned etc.). I guess I just like old guns.