by Tom Gaylord
Writing as B.B. Pelletier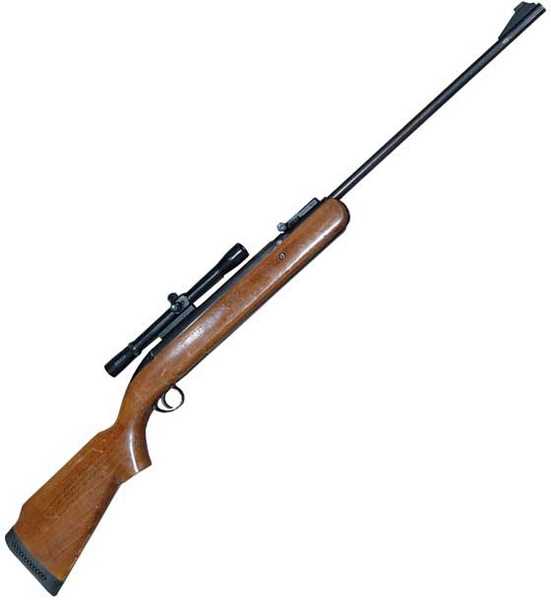 The BSA Airsporter Mark I is an all-time classic.
This report covers:
The test
Sight-in
RWS Superpoints
Open sights
Is it my eye?
Eley Wasps
The eyes have it
Next?
Today is the first accuracy day for my new .22 caliber BSA Airsporter Mark IV. As the picture shows, it came with an old Dianawerk scope mounted, and I said I would test it with that first. So that's what I did.
The test
Today I shot off a sandbag at 10 meters, just to get familiar with the rifle. I tried it both using the artillery hold and directly rested on the bag. The first groups were shot using the scope.
Sight-in
The scope was not exactly on target like I had hoped, but it was close enough on the first shot that I adjusted it to hit near the POI. The scope is not adjusted for parallax as close as 10 meters so the image is fuzzy. The reticle is a German hunting reticle with three heavy black lines — two on either side and a pointer coming up from the bottom. You put the tip of the pointer on the target when hunting, but it gets lost on a black bull, so I set it at 6 o'clock. read more