by Tom Gaylord
Writing as B.B. Pelletier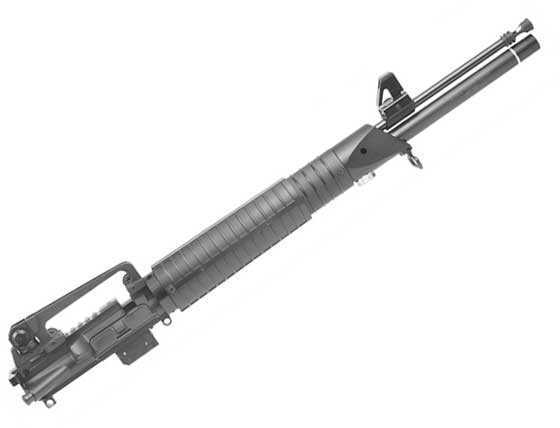 The MAR177 from Crosman.
Part 1
Part 2
Part 3
Part 4
Part 5
This report covers:
Sight-in
First group
Qiang Yuan Olympic pellets
RWS Hobby
JSB Exact RS
Discussion
Summary
You asked me to back up to 25 yards with the Crosman MAR177 and today is the day I do it. It should prove to be an interesting report.
Sight-in
Because I was using the iron sights that came with the rifle, I skipped the sight-in at 12 feet and went straight to 25 yards. My sight-in pellet was the Air Arms Falcon that was so accurate in the test at 10 meters.
The first shot went two inches high at 25 yards. After seeing that I adjusted the rear sight down 5 clicks. I had adjusted it up the other day for photography when I was exploring its adjustability and writing Part 5. read more