by B.B. Pelletier
Announcement: Last week, we announced that Pyramyd Air's facebook page would have a Big Shot of the Week photo contest. The winner (decided by Pyramyd Air) would receive a $50 Pyramyd Air gift card. The first winner is Kevan Evans, who submitted a photo of his daughter with her target, which she shot with Kevan's Benjamin Discovery.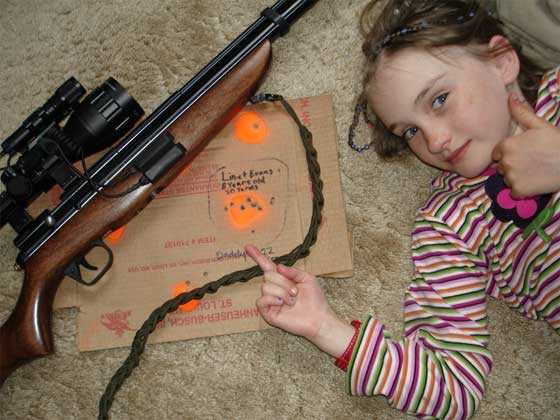 Just 8 years old, and already an accomplished shot. She pumped 16 shots out of the Disco, and put 6 in the same hole! Congratulations to Kevan and his daughter.
I have waited a long time for this day to arrive. Now, I get to tell you the story of the genesis of the new Benjamin Rogue big bore air rifle,and also to test it for you.