by B.B. Pelletier
I was in Wal-Mart the other day and a guy was looking at the airguns, so I struck up a conversation. He was looking at a Crosman M4-177 for eliminating pest birds; and when I tried to steer him toward a more powerful breakbarrel in .22 caliber, he had a fit over the price. Apparently $145 is the Rolls Royce of airguns for him!
So, today I thought I'd reflect a bit on the cost of things — some expensive and some cheap, but all very good. We have a growing contingent of firearms shooters who have found this blog and I'm doing this for them.
The most expensive?
Well, let's be realistic. There's only one air rifle that was carried by Lewis & Clark,  and Dr. Beeman has donated it to the U.S. Army War College museum. It's value is well over a million dollars; but since there's only one, it doesn't really count in today's discussion.
I'm also not talking about the collectible airguns that are available in greater numbers. A complete Plymouth Iron Windmill BB gun, the predecessor to the Daisy line, has commanded as much as $10,000. But second model Daisys are even rarer, because they were so prone to break. I've seen one change hands for $16,000, and that was close to a decade ago. But, for today, I want to talk about guns that are generally available.
Whiscombes
When Edith and I bought our JW75 with four barrels and the Harmonic Optimized Tuning System (HOTS) on each of them, the cost was $2,100. That was in 1996. The cost did increase after that; but when John Whiscombe stopped making his rifle several years ago, the price took off like a rocket. Today, it's hard to find a single-barrel Whiscombe rifle with no frills for under $3,000, and full sets like ours will certainly bring a lot more.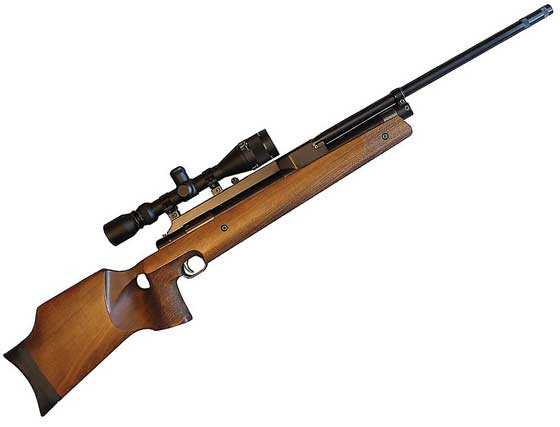 You can't buy a new Whiscombe rifle anymore, so used rifles command top dollar.
So, are Whiscombes the most expensive air rifles? Hardly. There are all sorts of custom airgun makers around the world who offer almost whatever the traffic will bear. I've seen single rifles in Europe priced at over $8,000, and that was five years ago. Who knows where it all ends? The point is, air rifles can cost a bundle if that's what you're looking for.
Back to earth, some of the more expensive production air rifles today are made by the target rifle companies, where top models retail for nearly $3,000. And they're built for a specific purpose — not for general shooting. The FWB 700 Alu, for example, is a very expensive air rifle that cannot be used for most popular airgun pursuits like hunting and plinking. But for punching holes in paper, it's one of the best. The same can be said for top target rifles from Steyr, Walther, Anschütz and a couple others.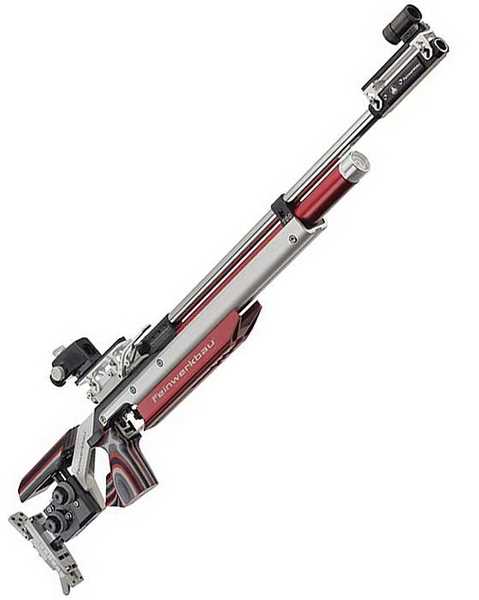 The FWB 700 Alu looks like an expensive air rifle!
For the sport of field target, it's difficult to top the Air Arms EV2 precharged competition rifle. It has won and placed at the world level many times in recent years and is one of those rifles shooters tend to covet.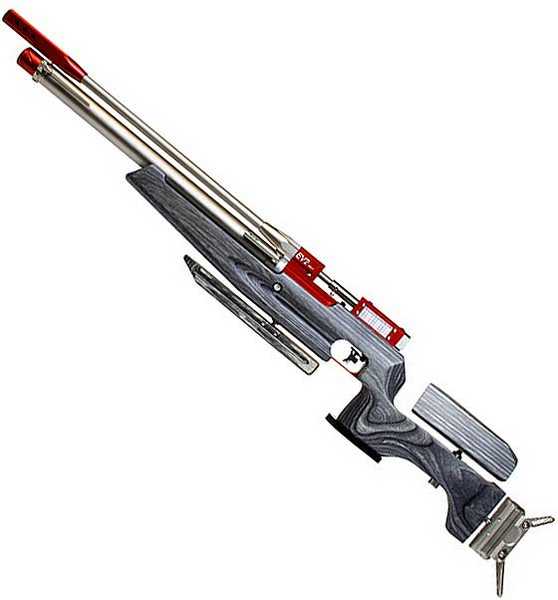 The Air Arms EV2 has won its share of top honors in field target.
In sporting rifles, Daystate and FX Airguns are among the most expensive brands. And now their top models are around $2,000 or less. Fifteen years ago, the number of makers of these rifles was much greater, but many brands have left the market.
Do you have to spend so much?
Of course you don't! There are plenty of fine air rifles that cost considerably less than those mentioned and still deliver a boatload of options and value. But that isn't today's topic. We're looking at the most expensive and the least expensive.
How low can you go?
Speaking of the least expensive, what can you get for very little money? How about a Beeman P17 pistol? For under $50, Pyramyd AIR will sell you an air pistol that's so accurate you cannot outshoot it — I don't care who you are. This is a pistol that you can learn on and use to take your handgun shooting to the next level. For the life of me, I cannot fathom why Beeman doesn't triple the price and bring this out as a pseudo-10-meter target pistol! All the foundation is there. Gamo did the same thing with their Compact pistol, and this one costs one-fifth as much! They could easily add target grips and sights and have a wonderful, inexpensive target pistol, but I guess they just don't see the potential.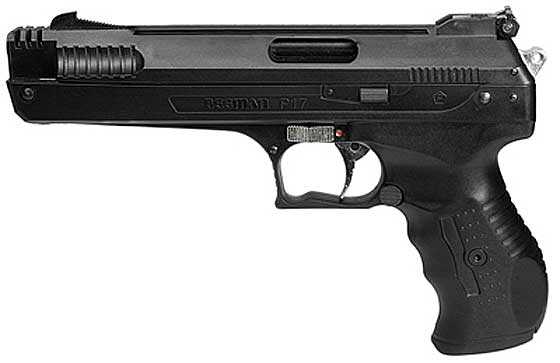 For the money, you can't buy a better air pistol than the Beeman P17.
I wish I had an air rifle to list for under $100. They exist, but none of them are what I would call really exemplary. But the Air Venturi Bronco is the finest low-cost air rifle I know of. It has accuracy equal to or better than a Beeman R7, a great trigger, nice size and is generally a fine rifle for older youth and adults.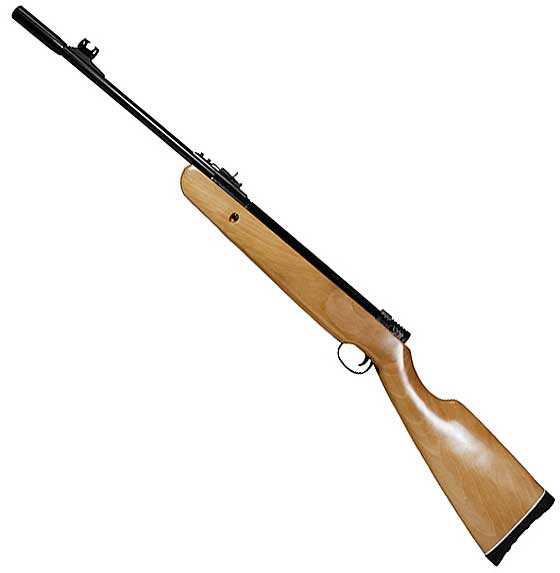 Air Venturi's Bronco is the air rifle to beat on the low end of the price spectrum.
The bottom line
And now you've guessed my agenda with this report. It wasn't just about the most expensive and the least expensive. The guns I listed are also among the best of their types in the world. Sure, I could compare the Benjamin Marauder to some of the expensive PCPs and make a case for it being just as good functionally, but that wasn't what this report was about. It was to define the limits of cost in our hobby for all the new readers who come over from the world of firearms.