by B.B. Pelletier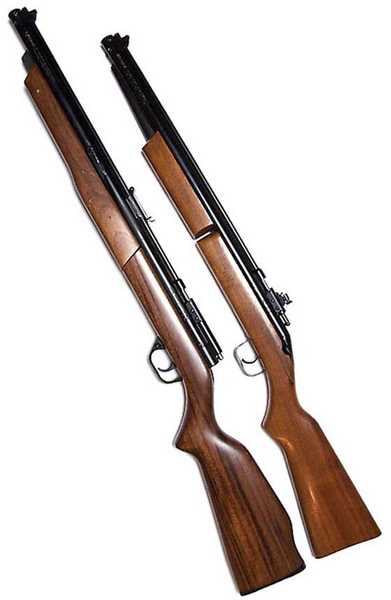 The Benjamin 397 (left) is a powerful multi-pump. Obsolete 397 carbine at right.
Today, we have a critical report about airgun maintenance and operation. So, if we're being critical, let's start with the title. It's a It's no one's fault — let's all get along title. It should read, Oops! I really screwed up! And when I say "I," that's exactly what I mean!
About a month ago, a friend of mine — who shall remain nameless, unless he repeates what I am about to tell you — received a new Benjamin 397 multi-pump pneumatic. Hurray!
I went over all the operational and maintenance steps carefully with him — pump it no more than 10 times per shot, always store it with one pump in it, use Pellgunoil on the pump head etc. — and then turned him loose with his new rifle. Last week the rifle came back to me with the complaint that it didn't fire pellets anymore. read more