by Tom Gaylord
Writing as B.B. Pelletier


HW35 Luxus.
This report covers:
Barrel droop
First pellet
Next pellets
Bottom line
Before I begin, I must tell you that my wife, Edith, passed away yesterday, Sunday, July 26 at 10 a.m., Central. She was under sedation and unaware of what was happening.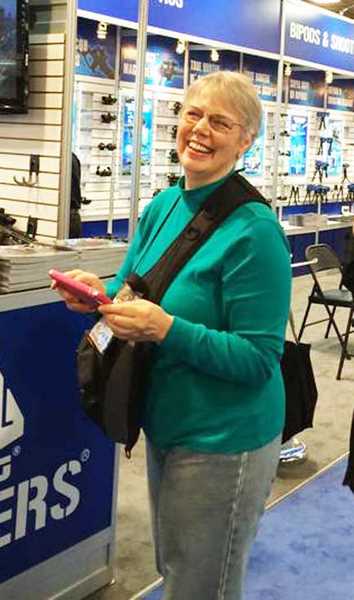 Edith Gaylord will be missed.
Edith wanted me to tell you what happened. We actually talked about it last week. I am not in a frame of mind to write much these days, but I promised her the blog would carry on. Those of you who visit my socnets could help me by posting a comment regarding this, because I haven't got the time to go there.
I said I would come back to this rifle and mount a scope because so many of you asked me to. Today is the day. read more