by Tom Gaylord, a.k.a. B.B. Pelletier
Today, we'll test the Umarex Fusion CO2 rifle at 25 yards. And today was also supposed to be the day I tested how long you have to wait to remove the CO2 cap after exhausting the gas. That's not going to happn, though; because when I took off the CO2 cap to install 2 fresh CO2 cartridges, I noticed the o-ring was damaged pretty bad. So bad, in fact, that it might not work any longer. I switched it for a common black Buna o-ring of the same size and then charged the gun. At the end of this report, I'll tell you how that works.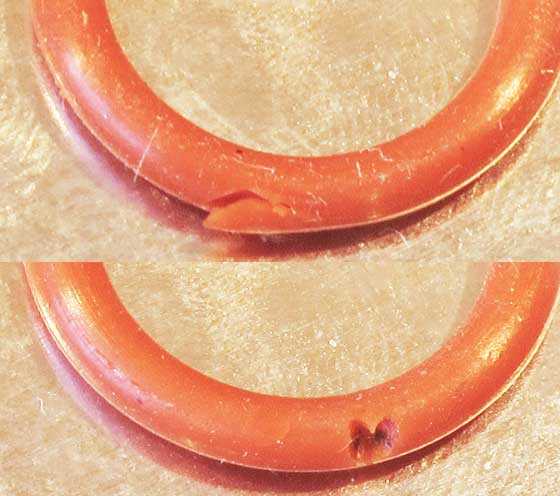 The original o-ring had these two damaged spots. I thought it might leak, so I replaced it.