by Tom Gaylord
Writing as B.B. Pelletier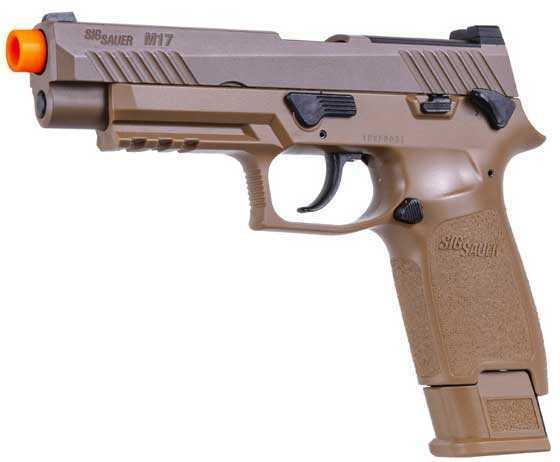 Sig M17 ProForce airsoft pistol.
This report covers:
Two potential BBs
The test
Sensitive Hop-Up
Hand-held
Messing around
Best hold
10 shots timed fire
Perspective
Summary
Today we take a second look at the Sig ProForce M17 airsoft pistol running on CO2. I discovered last time that the Hop-Up adjustment is very sensitive. I also discovered a couple BBs that are potentially the best in this pistol when it's running on CO2. You will recall that I also have a magazine that takes a green gas charge, so that's going to be a separate accuracy test that I will do in the future.
Two potential BBs
The two BBs that seemed to be the best last time are the Infinity 0.25-gram and the Valken Accelerate 0.25-gram BB. Both of these are biodegradable. The Infinity seemed to edge the Valken just a little, so I started the test with it. read more