by Tom Gaylord
Writing as B.B. Pelletier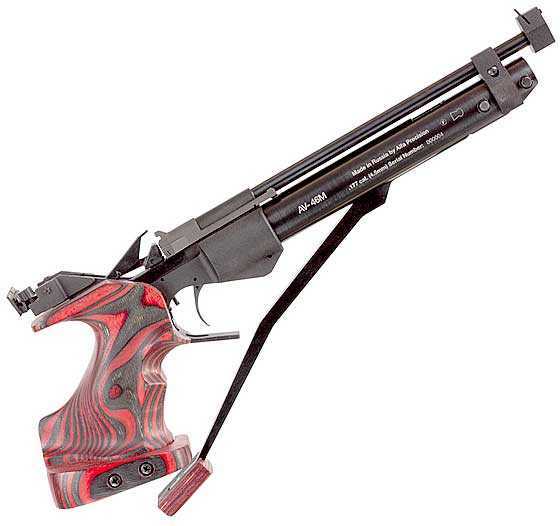 The AV-46M target air pistol is a reincarnation of the IZH 46M for the American market.
This report covers:
The test
Sights
Sight-in
Shot a lot!
RWS R10 Match Pistol
Air Arms Falcons
New method of resting the pistol
Qiang Yuan Training pellets
RWS Meisterkugeln Rifle
Vogel
The trigger
Other pellets
Summary
It's accuracy day for the Air Venturi 46M single stroke pneumatic target pistol. A day I think that will be the first of several.
The test
I shot off a rest from 10 meters. I started with the gun rested directly on the bag and held with two hands, but during the test I discovered a better way to hold the pistol. I will describe it when we get to it.
I shot 5-shot groups so I could test more pellets. That turned out to be a good idea with all the shooting I did.
Sights
I said in Part 2 that I would be changing the sights for this test, but when the pistol was extended far from my eyes the sights it came with are sized correctly. I will say, though, that the screws that hold the rear sight blade to the unit are left-hand threads — just like those on the IZH-46M. read more