by Tom Gaylord
Writing as B.B. Pelletier

The Bulls Eye pistol (left) came first. Manufacture started in 1924 in Rawlins, Wyoming. The smaller Sharpshooter pistols at the right were made in Rawlins until sometime in World War II and then manufacture moved to La Jolla, California in 1946.
This report covers:
Cleanup
Companies that made and sold Sharpshooter pistols
Odd guns
Accuracy
Adjustable sights
Hard to get groups
Summary
Cleanup
Today I take a turn from my usual format. This is Day 2 where I normally report velocity, but instead of that I'm going to begin with accuracy. The reason for doing that is because when the pistol is adjusted for accuracy the velocity is affected.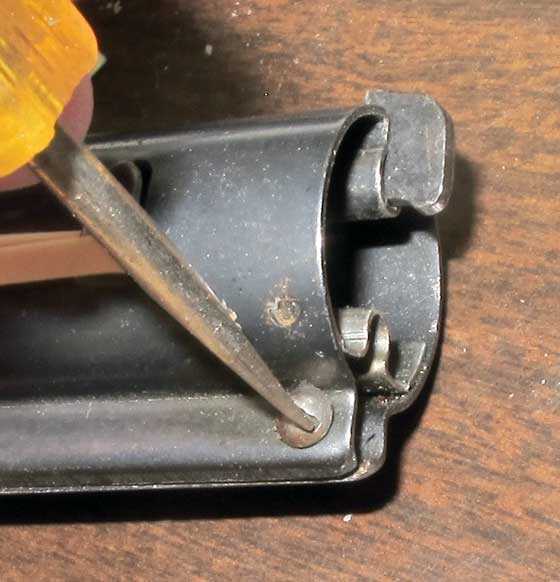 This screw pulls the two halves of the sheet metal together, pushing the front of the guide rail upward. That tightens the fit of the carrier on the rail — affecting both accuracy and velocity. read more